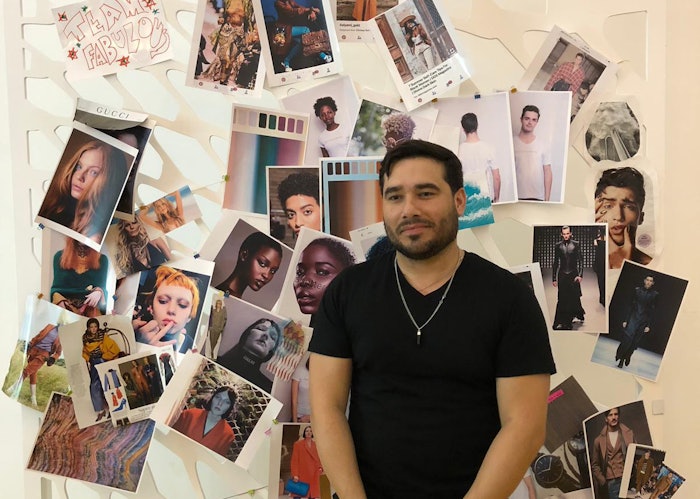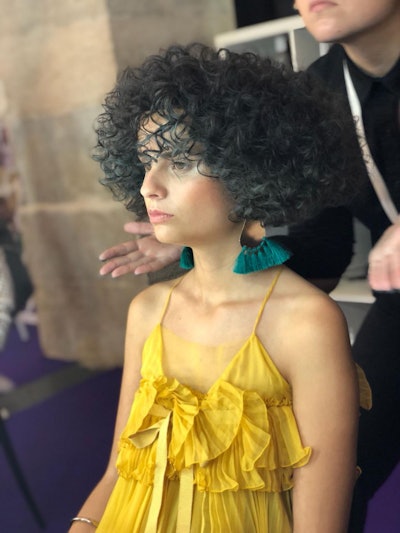 Coty's International Trend Vision Awards has crowned its winners in Lisbon, Portugal! The three-day event changed-up its format by giving all 76 participants from around the world a one of a kind professional experience.
Teams were broken up into eight groups to compete for a trophy and be crowned the winner in one of the seven categories: Color Vision, Creative Vision, Couture Color, Speak EIMI (Editorial Look), ghd Queen Maker Look and the Social Media award. The difference? Groups were given a mentor and each day was filled with training workshops designed to elevate the stylists' skill set with inspirational speeches by salon professionals like celebrity stylists Rossano Ferretti, had networking dinners and learned social media tips and tricks from social mavens like Sarah Potempa and participated in daily challenges to help elevate their work, all while creating their model looks.
"We wanted to make it more than a competition," says Coty president Sylvie Moreau. The creative retreat came to a close with a model parade to show off each team's individual looks as well as a gala to announce the winners and dance the night away. Excited to see what Coty has in store in 2019!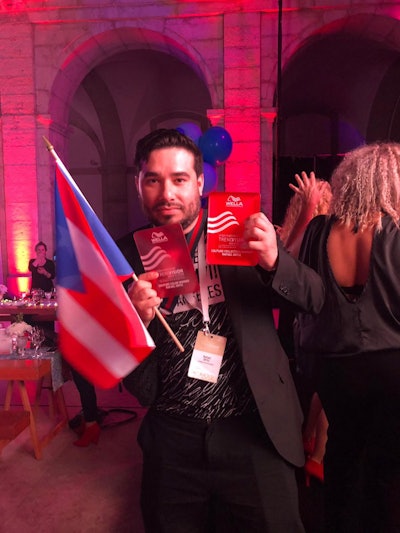 Here's a list of winners:
Color Vision: Tanya Grant (Australia)
Creative Vision: Sergei Chernyshen (Russia)
Social Media: Anastasia Petrova (Belarus)
Ghd Queen Maker: Team 1: Marcia Carvalho (Brazil), Christian Vazquez López (Mexico), Sanya Keränen (Norway), Roxana Elena Rotaru (Romania), Lucian Illie (Romania), Mustafa Sav (Turkey), Izzet Tabak (Turkey), Krista Ward (UK), Nikki Clifford (UK)
Speak EIMI: Group 4: Viktoria Arapina (Estonia), Evelina Varatinske (Lithuania), Damian Witkowski (Poland), Anna Fabianczyk (Poland), Sergei Chernyshen (Russia), Olga Geevskaya (Russia), Tristin Hawkins (South Africa), Guy Kleinhaus (Sweden), Jessica Délèze Venetz (Switzerland), Marius Bettenmann (Switzerland)
Couture Color: Team 8: Eden Hsu (Taiwan), Andy Huang (Taiwan), Jaileen Velez (Puerto Rico), Rafel Ortiz (Puerto Rico), Taislia Romanenko (Ukraine), Iryna Radko (Ukraine), Yullya Almetova (Netherlands), Amber Saft (Netherlands), Nikos Kouros (Greece)
Couture Color: Team 8: Eden Hsu (Taiwan), Andy Huang (Taiwan), Jaileen Velez (Puerto Rico), Rafel Ortiz (Puerto Rico), Taislia Romanenko (Ukraine), Iryna Radko (Ukraine), Yullya Almetova (Netherlands), Amber Saft (Netherlands), Nikos Kouros (Greece)