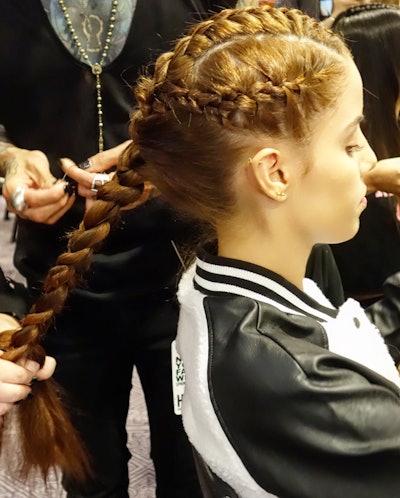 When you're tasked with creating 20 individual hairstyles, but they all must represent one muse, Joan of Arc, you may feel overwhelmed. Not Wella Professionals hair lead Aubrey Loots. Backstage at the Christopher Palu show, he's calm, collected and truly appreciative of the fact he got to flex his creativity. "Christopher and I went model by model, and chose a look for each based off of what she will wear. You don't typically do that for a show," he says. This directive allows him to craft styles of all types—some down-styles and curled textures, but mostly braids, with cornrows and a plaited crown giving off warrior-princess vibes.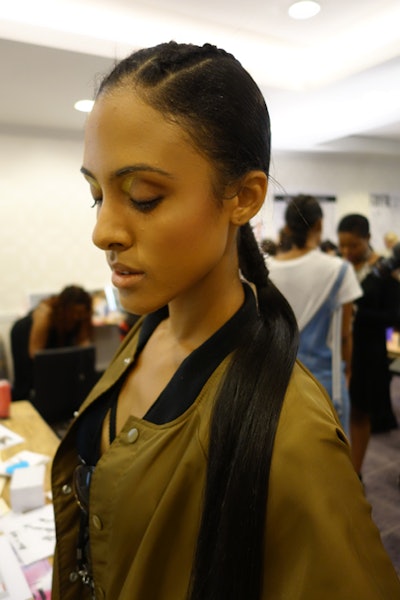 "The theme that holds them all together is they're strong, powerful heroines, but we want to keep them modernized. There should be a warrior quality, but without being too masculine or feminine," Loots says. "Let's say this: In modern times, [this warrior] can kick your ass at a cocktail party." If she wants to, that is.'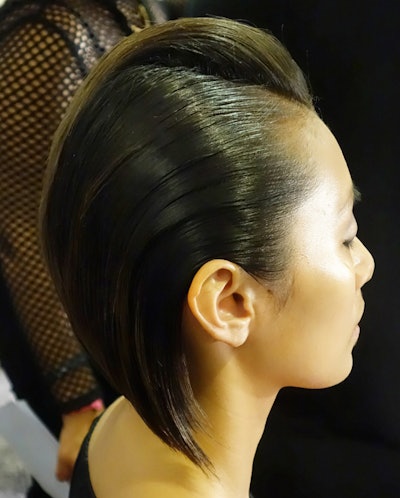 Because the hairstyles run the gamut, the products do, too. But Loots has a few that are top of his mind: "Everyone is getting Wella Professionals EIMI Thermal Image during the prep stage because it just gives this great ability for the hair to shine. Also, Stay Essential, which is super-flexible and moldable, really helps with grip for braiding. Oh! And, Just Brilliant also is great for braids; it shows off their details," he says.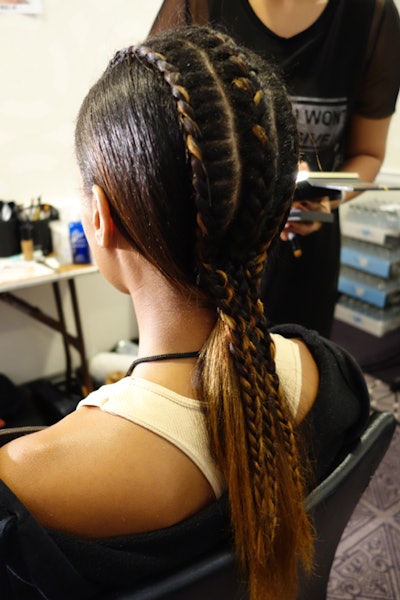 Loots notes that placement is key for braiding. "When you braid straight back off of the face, there's this stronger feel. Automatically, you create this strength and confidence," he says. Strength and confidence? Those definitely go hand-in-hand for a modern-day beauty warrior.
[Images by Karie L. Frost]