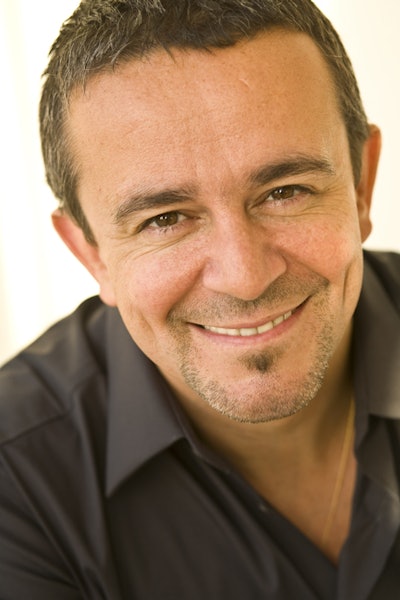 In the words of Winn Claybaugh, "MASTERS is a non-exclusive gathering place where the entire professional beauty industry comes together to learn and share." In that spirit, he interviewed successful hairstylist Nick Arrojo for September's Audio Club.
With thirty-five years in the craft, Nick Arrojo has become a modern icon of the beauty industry. Recognized and practiced worldwide, his signature razor-cutting techniques are part of a modern creative hairdressing method pioneered by Nick and designed to create fashionable, beautiful, wearable hair for clients while offering creative freedom and versatility to stylists.
A revered hairdresser, educator, and bright light in the business, Nick can boast exposure in the world's best magazines, work with the world's top fashion designers, and seven years as hairdressing host for TLC's What Not to Wear. He is an author and mentor and, through ARROJO education and collaboration with Goldwell, he shares his insights and inspirations with tens of thousands of fellow professionals each year.
Originally from Manchester, England, Nick began his career at Vidal Sassoon, where he became their youngest-ever creative director. Later, he worked for Wella London before taking the position of Director of Education at the eminent New York salon, Bumble & Bumble, in 1994.
September 2001 brought the realization of Nick's lifelong dream as ARROJO opened its doors for the first time. The salon has evolved into a multi-award-winning, all-encompassing brand recognized around the world for excellence, integrity, and commitment to the art and craft of hairdressing.
Interviewed by Winn Claybaugh, this passionate and hardworking icon considers it his destiny to elevate professionalism within the beauty industry, offering sage advice such as, "There's no such thing as failure; it's called quitting." Get ready to scribble a thousand notes!
[Image courtesy of MASTERS]