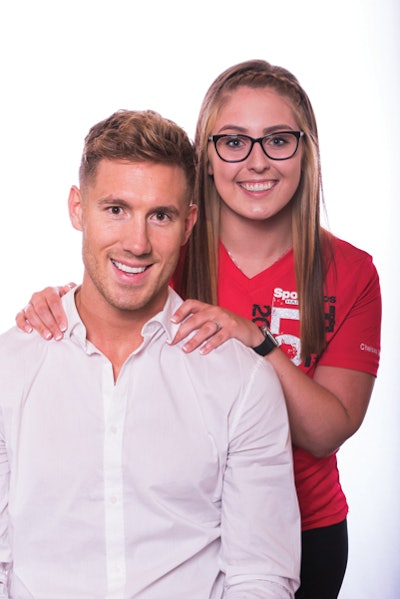 At Sport Clips' 18th Annual National Huddle in Las Vegas, six standout stylists competed live in front of a crowd of 3,000 for the chance to be recognized as The Look winner. Battling for the grand prize of $2,500 in styling tools, finalists were judged by industry experts, including Danny Amorim from Gibs Grooming, Tonya Hanna from American Crew, Jacob Rodriguez from Sexy Hair and Jason Reyes from Paul Mitchell. Chelsea Smith from Indianapolis, Indiana, was named the grand prize winner. Second and third place went to Miranda Rodgers-Brogaard from Toronto, Ontario, Canada, and Mayra Martinez from San Angelo, Texas, respectively. 
RELATED: Andis Presents Men's Grooming Competitions at Premiere Orlando
MAN spoke with first place winner Chelsea Smith about her winning style and competition tips.
Tell us about the style that got you to the competition.
My boyfriend was my model. He had a double zero and I faded him down with clipper over comb. On top, we went for more of a voluminous texturized look and styled it to be firm and shiny.
What are your favorite products?
Right now, my favorite products are Style Sexy Hair Shaping Crème and Frenzy Matte Texturizing Paste.
RELATED: Barbering with Modern Techniques at Peoples Barber and Shop
What have you enjoyed most about this adventure with Sport Clips?
My favorite part has been being here in Vegas. Everyone is cheering me on and my team has been so supportive.
What male trends are you currently seeing?
The pompadour is in right now—anything with volume and texture. Everyone's wanting longer on the top and shorter on the sides and back.
Do you have any advice for stylists who want to compete?
Follow your heart, follow your dreams and do what you do best.