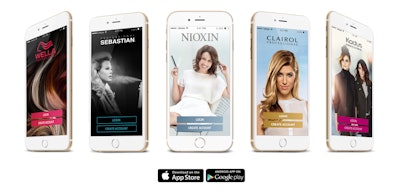 Coty Professional Beauty is releasing a brand-new lineup of educational apps for Wella Professionals, Sebastian Professional, Nioxin, Clairol Professional, and Kadus Professional. The new brand-specific apps allow each brand to maintain its unique identity through access to on-trend tutorials featuring some incredible hairstylists.
The many features on the apps allow salon owners to use an app as a learning tool for their teams. With the ability to assign lessons to team members, salons can use the branded app of their choice to track team members' progress and success. From product knowledge to collection basics to new techniques, these branded apps are the perfect addition to in-salon education from your preferred brand.
"We are excited to expand our Digital Education program across our Coty Professional Beauty Professional Hair Portfolio to help reach and delight stylists where they shop, learn, work and seek education" notes Jeff Pierce, Coty Professional's Director of Virtual Education for North America.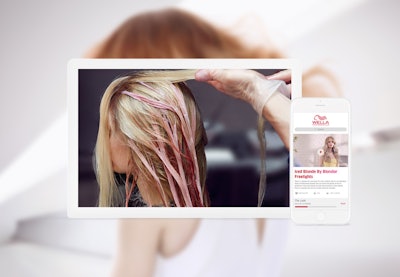 As a stylist, Jeff knows firsthand the importance of staying in touch with trends, techniques and what's relevant for clients. "There are a lot of places where you can go for inspiration, but it's most important to know how to achieve the results you see on Instagram or SnapChat".
 
Another unique element of each app is the "Ask the Experts" feature. With digital learning, stylists are essentially alone if they have a question, however Wella Professionals, Sebastian Professional, Nioxin, Clairol Professional and Kadus Professional apps offer the ability to chat with a brand expert.  With a tap of a button, a stylist can ask brand experts any question, whether it be about color formulation in Wella Professionals to which Nioxin System Kit to recommend to their client.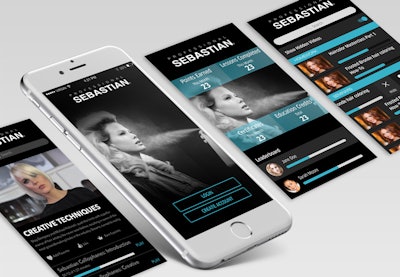 "It's important to us that we stay true to what the stylist needs in terms of content and how they access that content. These apps were designed by a stylist, are used by our own stylists every day to enable our best-in-class education team across North America. While there are many functionalities and enhancements that will come over the next months, one thing will always remain true: our apps will feature the latest education content to build the required skills and inspire the artistry of hairdressing " says North American Creative Director, Carole Protat.
 
App Features:
Tutorials and Step-by-Step Videos
Sharable brand literature including Product Knowledge, Swatch books, Trends and More
Live Customer Service through 'Ask The Experts' (Monday through Friday, 8:30 AM – 6:30 PM CST)
A selection of Virtual Seminars led by Top Artists
Tips, Tricks and Techniques From the Industry's Best Hairdressers
Set Goals and Measure Your Results
Assign Homework
Enroll in Education Playlists
[Images courtesy of Coty Professional]