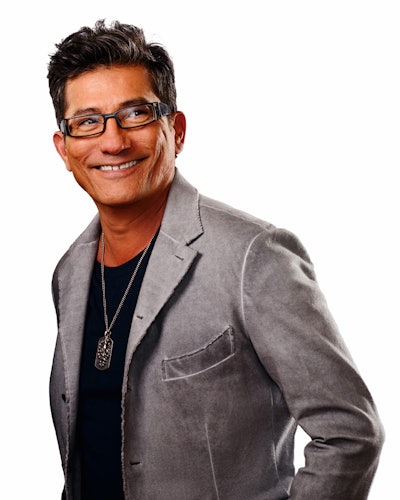 The Professional Beauty Association (PBA) is proud to honor beauty industry veteran and innovator Sam Villa, co-founder of Sam Villa and Global Artistic Ambassador for Redken, with the North American Hairstyling Awards (NAHA) 2017 Lifetime Achievement Award, which recognizes outstanding contributions to the hair and beauty industry.
 
With more than 40 years' experience as a leading stylist, world-travelling educator, mentor and trailblazer, Villa quickly climbed the ranks and became a top name in the industry. The Lifetime Achievement Award recognizes significant achievements in technical skill, industry innovation and leadership. It is bestowed upon professional hairdressers who uphold the highest standard of the industry and whose efforts continue to shape the future of the profession.
"Thank you Professional Beauty Association. I am deeply honored to be the recipient of the 2017 Lifetime Achievement Award," said Villa. "I've had the privilege of finding great purpose through a lifelong passion to teach and of finding great joy in inspiring others to follow their creative path. The journey has been the reward for me. I have also had the good fortune of working with many great artists and mentors; I have an incredible career with Redken and a successful education and tool company with the Sam Villa brand. I have learned so much from the many talented individuals in our industry and feel lucky to be in a position to pass it on to others. To be recognized for a lifetime of work is truly humbling."
Villa will be honored at NAHA, which is taking place on July 9 at Mandalay Bay in Las Vegas as part of the 2017 PBA Beauty Week Show (July 8-11).