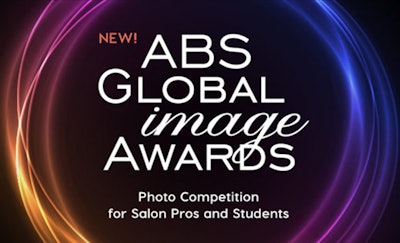 America's Beauty Show (ABS) has announced the new ABS Global Image Awards, a competition that aims to recognize international talent in the professional beauty industry. Formerly known as the STARS Photo Competition, the ABS Global Image Awards will honor stylists in eight different categories, highlighting the best of the best in original hair styling, coloring and cutting.
The Categories:
Haircutting - Professional
ColorAmerica Colorist of the Year - Professional
Avant Garde - Professional
Texture - Professional
Editorial - Professional
Men's Cutting - Professional
Salon Team - Professional
Student Champion - Cosmetology Student
How to Enter:
All professional categories, not including the Student Champion category, must submit 3 separate images of 3 different models. All entries must include a short bio statement of the artist(s), completed entry forms, and associated fees. Applicants must be licensed salon professionals, barbers or the business equivalent where licensure is not required, except for student applicants, which must be students currently enrolled in a cosmetology school or the equivalent as of the entry deadline of October 31, 2016.
Prizes:
Grand Prize: Leo Passage Gold Trophy - awarded to professional with entries in two or more of the ABS Global Image Award categories
Professionals - One winner will be selected from each professional category.
Student - One winner will be selected from the Student Champion category.
Winners will receive recognition during America's Beauty Show 2017, gift bag from ABS exhibitors, recognition from their peers, images featured on americasbeautyshow.com, and more.
Deadline for entry into the ABS Global Image Awards is October 31, 2016. Winners will be recognized at America's Beauty Show March 25 – 27, 2017.
For a full list of entry requirements, fees, and prizes, please vist americasbeautyshow.com/Americas-Beauty-Show/Photo-Competition.
For details on ABS 2017, please visit americasbeautyshow.com.