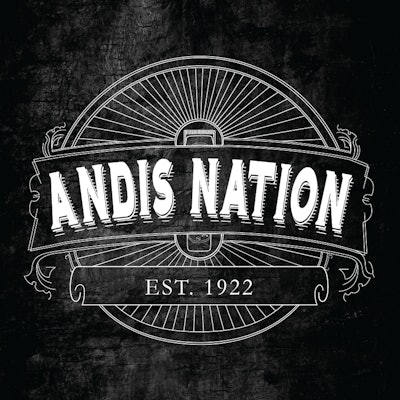 Andis Company has announced the launch of its first social media ambassador program, #AndisNation. The program is open to all men's grooming experts in the United States who exhibit Andis' commitment to delivering cutting-edge style to become third-party ambassadors for the brand.
Any men's grooming specialists, including barbers, stylists or cosmetologists, who are passionate about using Andis' industry-leading tools to deliver the very best results in the men's grooming space can apply to become an #AndisNation Ambassador. As part of the program, ambassadors will have access to new products, including exclusive product launches to review via social media.
"Through Andis Nation, we are looking to discover brand ambassadors who are not only masters at their craft, but also passionate about using Andis professional tools to create both classic and eclectic looks," says Karen Formico, vice president of marketing. "At Andis, we want to foster the amazing growth we're seeing in men's grooming and our #AndisNation program is way for us to work closely with men and women who share that passion for our brand."
To be considered for the #AndisNation program, applicants must upload a photo of a finished men's haircut to Instagram with a description of why they want to become an #AndisNation Ambassador. All Instagram submissions must include the #AndisNation hashtag. Andis will select the top 20 men's grooming specialists who post to Instagram before Friday, July 22.
For more information about #AndisNation or to apply to be an Andis Nation Ambassador, please visit Andis on Facebook, Instagram or Twitter to learn more.