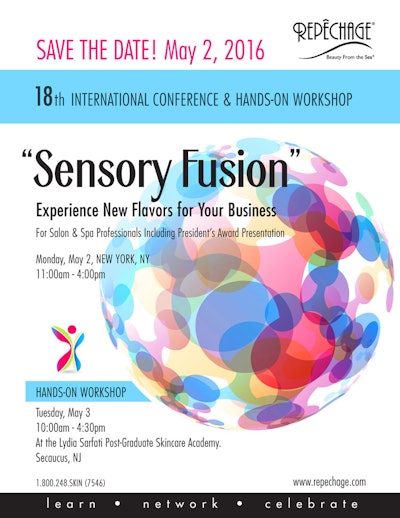 Repêchage recently announced that the skincare brand will host this year's 18th Annual International Conference for Salon & Spa Professionals on May 2, 2016 at Manhattan's Affinia Hotel. The following day, May 3, 2016, a hands-on workshop will take place at the Lydia Sarfati Post Graduate Skin Care Academy in Secaucus, NJ.
Every year, top salons and spas partake in this two-day event to learn from industry experts. This year's exciting event is no exception, with new professional treatment and product launches, presentations and demonstrations, President's Awards presentation, gifts, and much more!
Spa and salon professionals can register by calling 1-800-248-SKIN (7546).