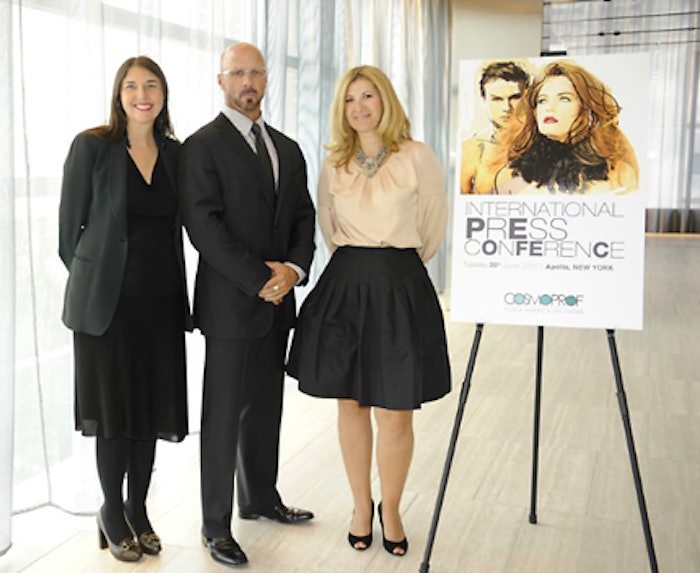 The first-ever Cosmoprof press conference in New York City on June 28th offered a sneak peak into Cosmoprof North America.
Representatives from Cosmoprof Worldwide and Professional Beauty Association gave a sneak peak of what Cosmoprof North America  will offer this year in terms of educational conferences, special events, and everything beauty.  The purpose of this event was to educate that this venue is much more than just a B2B Trade Show, but a setting which brings beauty / trends to life  – an attribute Cosmoprof does very well, year after year. The event took place at Apella located by the East River, with over 80 guests in attendance including journalists from trade, consumer, on-line media and industry executives.
Cosmoprof North America will take place at the Mandalay Bay Convention Center July 31st- August 2nd in Las Vegas.
Image courtesy of Y Public Relations.