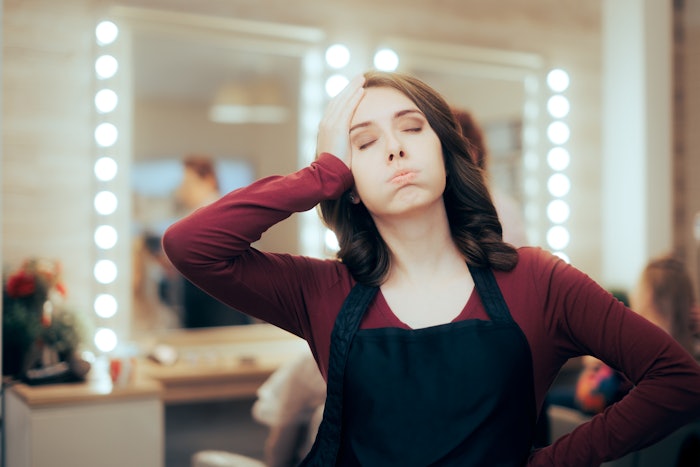 With the hottest season of the year fast approaching, burnout can be a real concern for stylists. 
If you are looking for tips and tricks for how to address burnout as well as what advice you should avoid, look no further!
Below, Cosmo Prof Artistic Team members Jon Carlos De La Cruz (@joncarlosdelacruz) and Presley Poe (@presleypoe) share their advice for addressing burnout. 
What is the worst advice for burnout? 
Jon Carlos De La Cruz, Color, Cutting and Style Transformations Expert (JCDLC): Just keep hustling you got this! 
Presley Poe, Professional Hair Stylist and Color Expert for Cosmo Prof (PP):  "Who needs rest?! You can sleep when you're dead!" "Let's go, we can do this!" "Work through it, and vacation later." 
Best advice to overcome burnout? 
JCDLC: Sit down, and just take that necessary break! Normalize 2 to 3 vacations a year. Take as many as you want, if you can. The beauty of this industry is that you make the rules. You make your own decisions, and you have the power! Listen to your body and mind. 
PP: Rest is one of the most important factors in working efficiently. Make sure to take time to take care of you so you can fill your cup and pour it into others!
What are signs of burnout? 
PP: An "f it" mentality, where you don't execute your best work and become resentful because you HAVE to do it instead of GET to do it — the feeling of being in a hamster wheel. 
What are the top two reasons for hairstylist/barber burnout? 
JCDLC: Well, the main reason is trying to satisfy everyone — not only clients but everyone in general. It's important to learn that you can't please everyone in your work and/or personal life. 
PP: Lack of emotional and physical boundaries, and being solely money-focused instead of learning with passion and heart.