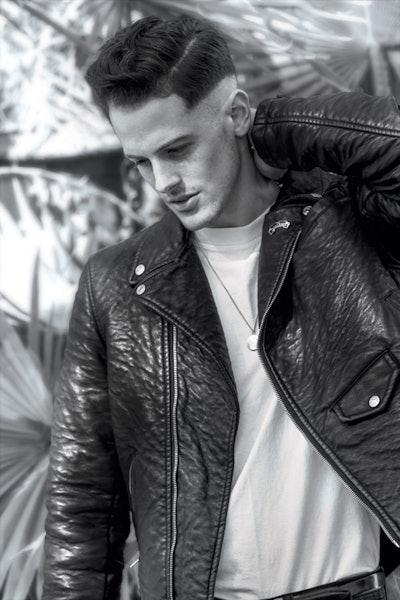 Step 1: Starting with the Andis Supra ZR II cordless detachable blade clipper, use a 1A blade to create the initial arc to define the shape. Follow this guide all the way around the head shape.
Step 2: Switch to the 0A blade to tighten the perimeter. Then, cut clipper-over-comb through the bulk of the hair above the arc, blending the two and taking off additional length throughout the perimeter.
Step 3: Cut the top portion using vertical sections and a stationary guide behind the ears. (Note: I did this to maintain the length of the haircut so that I could embrace the model's natural texture.)
RELATED: ​Andis Foundation and Milwaukee Bucks Team Up for Barbershop Mondays
Step 4: Use the Slimline Pro Li T-Blade Trimmer to blend from the skin into the panel that was cut with the 0A blade. Then, use the ProFoil Lithium Plus Shaver to clean up any stray hairs around the neck.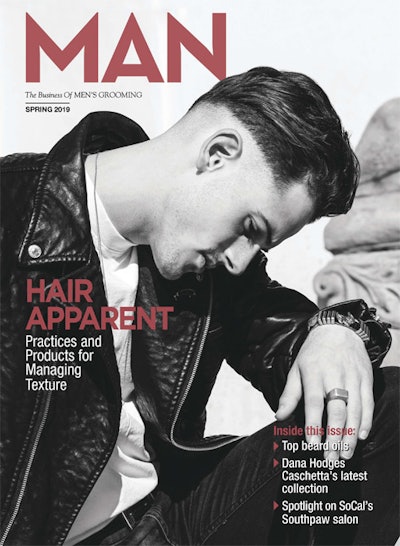 RELATED: ​Andis Launches ProFoil Lithium Plus Titanium Foil Shaver
"It's really important to take lifestyle into account when creating a shape for someone," says Whitney VerMeer, , creative lead of global education for Andis. "This model is a dancer, and one of the things I drew inspiration from is the fluid movements of dance. I wanted to create two distinctly different styles with this haircut that could flow in either direction."
This story first appeared in the Spring issue of MAN magazine. To receive the magazine, click here to subscribe.
[Image: Courtesy of Andis; photography and hair: Whitney VerMeer; wardrobe styling: Jessica Zeinstra]