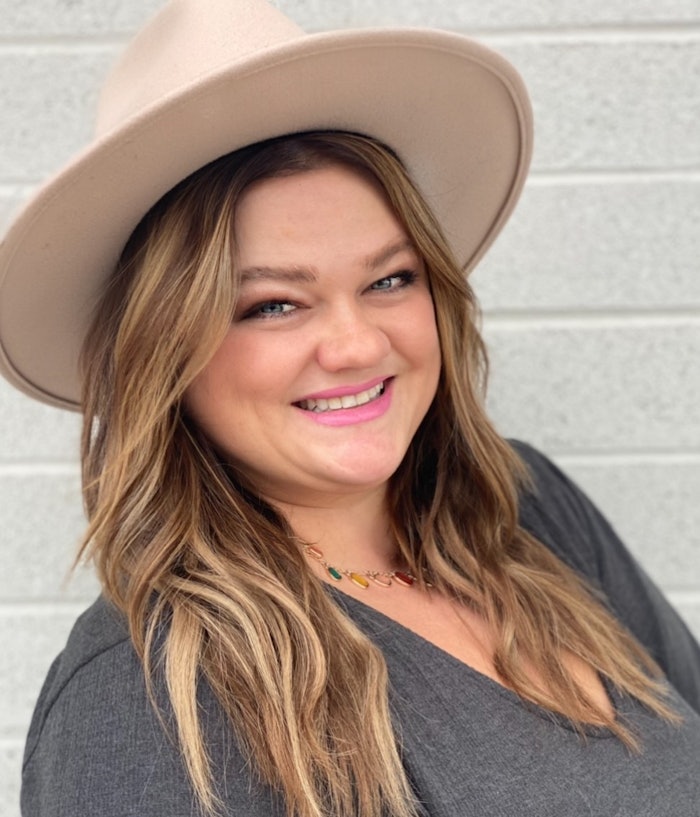 Casi Stauffer (better known as @hotsaucehair) is from Arizona and has been a hairstylist for 11 years. We first became enamored of Stauffer last year when we came across her incredibly easy-to-understand haircutting posts. She is able to break down complex haircuts like bobs in comprehensible ways like we've never seen before.
"The last few years I've hyper-focused on the theory behind cutting as well as honing my short hair skills," she says. "I love to educate on the things that have helped me grow as a stylist. I love breaking down seemingly complicated hair to such simplicity that everyone feels confident with each close of the shear and each placement of the foil." 
The self-described short hair enthusiast created the Battle of the Bobs, an annual Instagram contest that garners thousands of entries. 
"One of the things I'm most proud of in my career is How Battle of the bobs was born," she says. "In 2018 I noticed a niche group of hairstylists who loved to cut short hair just as much as I did, and Battle of the Bobs—an Instagram contest for short hair—was born." Stauffer is especially proud of her accomplishment since, at the time, she only had around 1,000 followers. Now, there is $1,500 worth of prizes for the winner and hopes to turn it into a live event. "For now you can search through the hashtags #battleofthebobs and #battleofthebobs2 to see the crazy talent that is inside of this industry!"