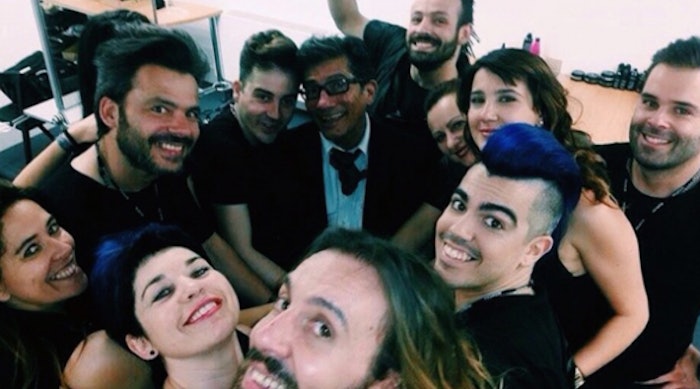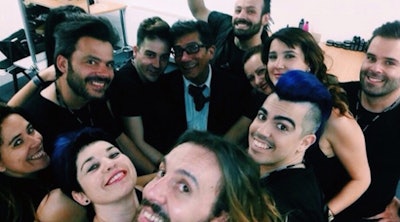 I never considered hairdressing as a career choice until I saw my first hair show. My father took me. It was Vidal Sassoon and it ROCKED my world.  Many years have since past and I have learned so much – about people, myself, products, techniques and tools, so I wanted to share some of my favorite things with you.

1. My parents – they are my biggest source of inspiration. I grew up sweeping floors and shining shoes in my dad's barbershop and learned so much from him. They are always telling me to be kind and take care of myself, which I try to do everyday.

3. Simplexity - ideas that are simple, yet complex. I enjoy taking any technique, breaking it down and making it simple to teach and understand. Women want style that is simple and easy to maintain with details that add interest and luxury – simplexity.

4. Scrimping, it's the secret to creating waves, curls and updos with staying power. It resurfaces the hair cuticle and creates a foundation for curl, texture and volume that locks it in place.
 
Scrimping
• Section hair and spray with Redken iron shape 11 finishing thermal spray to protect hair from heat
• Randomly tap down the section with a Sam Villa Signature Series Textur Iron – using light to medium compression
• Repeat until entire head is texturized
• Curl as usual
• Finish with Redken control addict 28 high control hairspray for curls with super staying power

5. My 7" Dry Cutting Shears – they cut as smooth as butter on wet or dry hair. Dry cutting, especially with compressed sections, can get through larger masses of hair easily, which saves time.  And, the ergonomic crane handle keeps my elbow in a downward position for comfort and precision control.
                       
6. The people I learn from every day – yes, I do travel the world educating others, but what most people don't understand is I learn something from almost everyone I meet.  Every time I come in contact with someone, I try to make it a learning experience.  The people you meet everyday in the salon, on the road, in a class or on stage are the best part about being in this wonderful industry.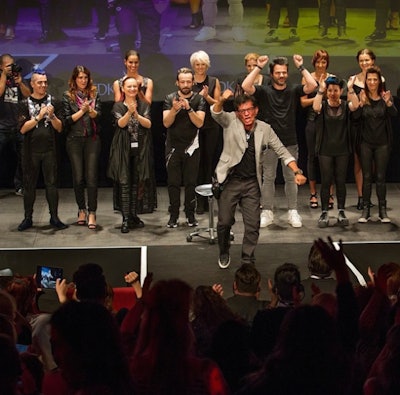 Aspire for MORE!
Sam Villa