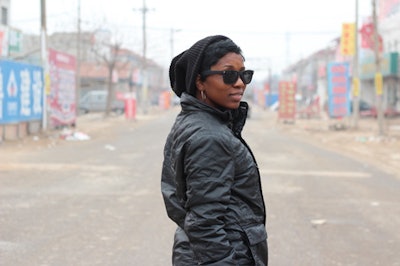 Hair extensions are no longer Hollywood's little secret. Now celebrities talk openly about their hair extensions. And, the demand for hair extensions is continuously on the rise. Great for a business like mine -- but what happens when the hair quality is inconsistent and 20 new hair distributors pop up daily claiming to sell top notch, Brazilian, Indian, Malaysian, or Russian extensions hair?

Between my two extensions salons, I have worked with thousands of hair extensions distributors. From large hair distributors to social media favorites and of course Ali-express hit or miss distributors. But, day in and day out whether it's my hair extensions brand or another, clients ask me the same question, "where does the hair come from?" And, honestly I wonder the same thing.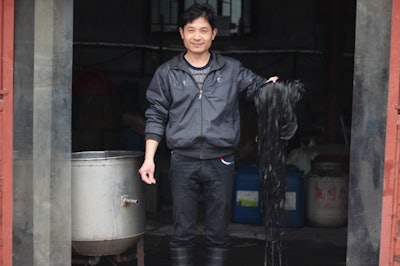 Of course I've done extensive research and tested a variety of hair textures but it wasn't enough nor was I satisfied. The only way I would be 100% convinced and able to honestly communicate the true origin of my hair extensions and stand behind my brand was to visit my hair vendors. Beyond excited, I knew that this journey would take me to some of the most beautiful places in the world where I could talk one-on-one with my vendors and communicate my hair goals and produce samples to ensure my goals are met.

After months of planning I decided to visit China, India, Malaysia, Cambodia, Russia and Brazil. The first leg in March was -- China, then Malaysia and ending in Cambodia. I started in China, as it's the largest export of human hair in the world. What I found in China about their understanding of women's hair desire was eye-opening and misleading yet fascinating. I will save the tea on China for the film, but did you know that many Chinese vendors label Chinese hair as Brazillian and Malaysian as a marketing tool?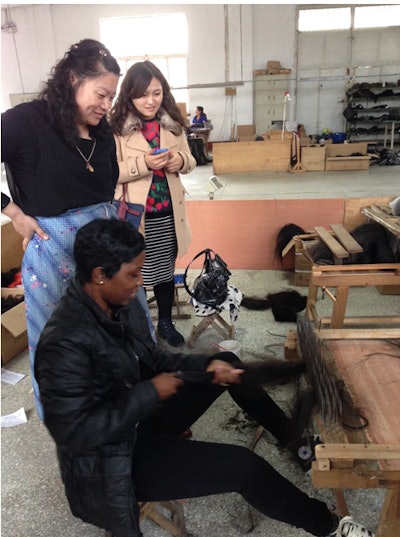 However, the most memorable part of this trip by far was Cambodia. The city of Phnom Penh is reminiscent of what I imagine Vietnam to be the after the War --dusty,  developing, painful, cultural, yet vibrant all in one. In a country where women sell their bodies or hair to feed their families, I still found the people to be happy. Everyday at lunch time the city and villages would slow down as families would gather to enjoy a meal. About 45 miles outside the city I took a two-hour tuk-tuk ride to a village to visit women who cut their hair for money. There were about 80 families with little to no food, clothes, or electricity. The women gathered around me and shared their stories. For example, there was one woman with a short bob who cut and sold her hair to a hair collector (7 Riel for 22 inches) who visits the village every 4-6 months to purchase hair, told me she didn't feel pretty with short hair. I took off my hat and showed her my short hair, she smiled and took a liking to me. Through my translator I told her, her bob is the hottest hair trend and she was most certainly one of the most beautiful women I've met.    

To help as much as I could I provided 150kg of rice and oil to the families along with one box of jacks I had in my book bag (I brought along the journey to play in my down time to rest my mind). I taught the children how to play and instantly the people of Cambodia have permanently left a mark on me. Riding in the tuk-tuk back to town I was hot and tired and thought constantly about the women in the village and their options to survive. One comment that stayed in my mind, "I'll sell my hair before my body to feed my family, my hair grows back." I am not sure if I found comfort in having a business that offered help or if I felt sadness for the poverty these families are experiencing.

My journey to find the best hair in the world continues to India in May with visits to various temples, factories and villages and I can rest assured that Cambodia will not be the only country that leaves its mark on my soul. - Riqua Hailes, Just Extensions
Learn more about Riqua's adventure. Read Part II HERE!