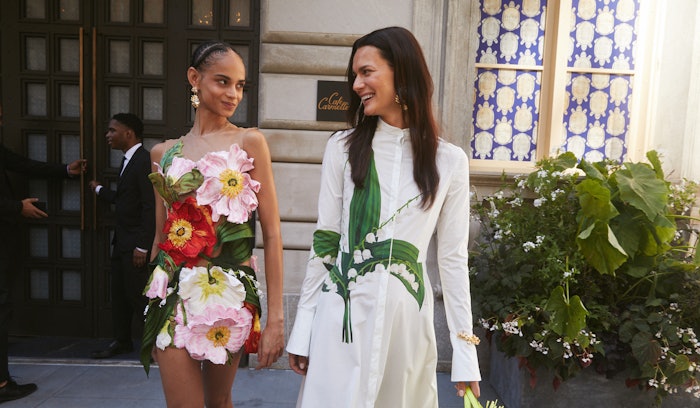 Courtesy of Brett Warren
Moda Operandi x Oscar de la Renta Spring/Summer 2024 presentation featured three signature hair looks. 
Lead hairstylists, R+Co Global Educator Sasha Zoghi & Saeid Homayouni used products from R+Co BLEU to create soft, natural waves and elegant ponytails and braids for the show. Each of the looks complimented the vibrant, floral adorned collection. 
Follow the step-by-step tutorial below to recreate the looks featured at the show. 
Polished, Natural Waves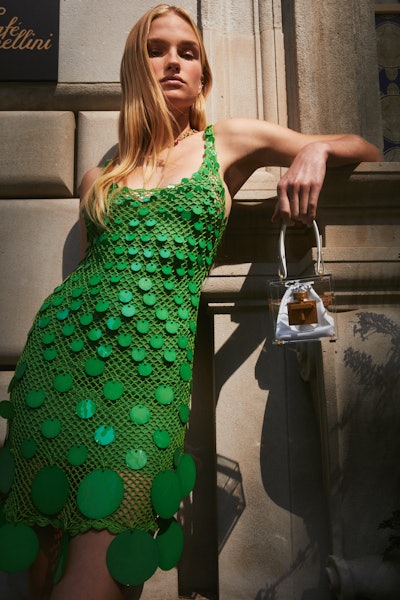 Ponytail 
For the ponytail looks, use a directional blow dry technique and layer Essential Hair Tonic with Surreal Styling Serum on top to seal the cuticle.
Separate a 3-inch rectangle section of hair on the top of the head. Gather the rest of the hair into a sleek, low pony tail.
Then, release the isolated top section and crisscross it around the pony, spraying Cult Classic Flexible Hairspray on the pieces to define and adhere the wrapped ends along with a U pin.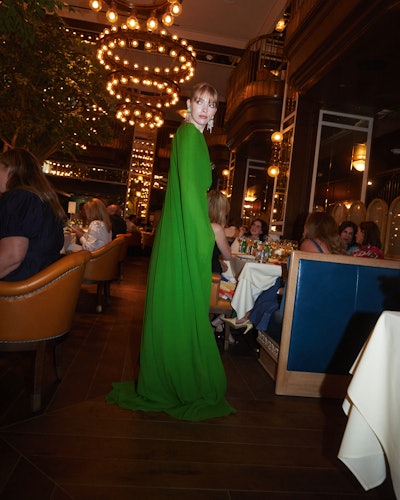 Braids 
Add moisture by patting in Super Style Crème on each braid. 
  Define the edges of the hair on the perimeter by mixing Elastic Styling Pomade with Surreal Styling Serum to create definition.