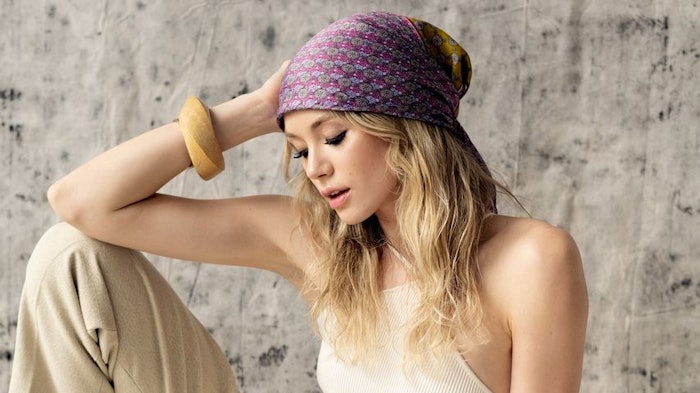 Photo Credit: Anna Komarov
This season hair scarves are predicted to be a very on-trend hair accessory, so make sure your clients know how to rock them!
Lindsey Olson, a Sam Villa ambassador, discusses the trend and how to style it. "Scarves are an easy way to add a pop of color or hide a bad hair day, and since they can look very boho or chic, pretty much anyone can carry one off," says Olson.
How to Prep Hair:
How to Tie Scarf:
Use a square scarf for the bandana style. To cover the average head, a 28" x 28" size works best. Simply fold in half diagonally, then tie the two opposite ends together over hair and let the third corner loose. Adjust hair accordingly. Other versions include tying the corners under hair and/or tucking the third corner.
For other looks, like creating turbans, twisted headbands or scarf braids where excess fabric hangs loose, use an oblong scarf.