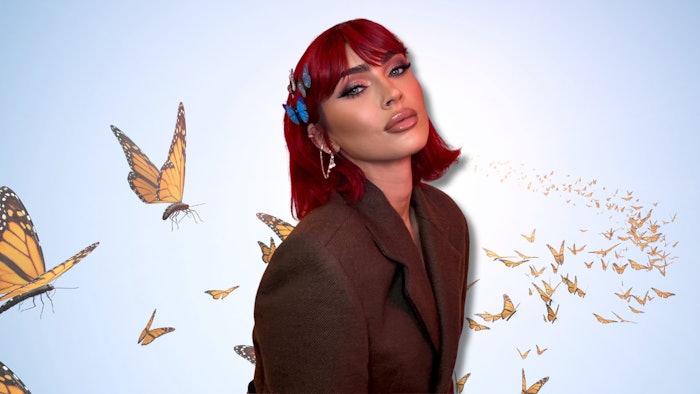 Courtesy of Uberliss
In a dazzling appearance on the Drew Barrymore Show, Megan Fox took the stage with a modern Y2K inspired hairstyle.
Renowned stylist Dimitris Giannetos (@dimitrishair) worked his magic, adding a touch of whimsy with pink and blue butterfly clips to create the iconic look.
Giannetos, the mastermind behind Fox's head-turning style, shared the step-by-step process on social media, stating, "For Megan's look today in NY, I wanted to create something iconic inspired by the beautiful red hair of Linda Evangelista. I started by spraying her hair with Frizz Elixir spray to avoid any frizz and protect the hair from the humid NYC weather."
The hairstyle, featuring a center part and flicked-out ends, seamlessly blended Y2K nostalgia with a modern edge, capturing the essence of Megan's dynamic personality.
Giannetos used a 1 ¼" curling iron to craft subtle bends, providing a textured and effortlessly chic finish. The addition of pink and blue butterfly clips on one side added a playful and trendy touch to the overall aesthetic. 
But what locked in the style's lasting power? Giannetos revealed the secret weapon: Uberliss Flexin Hairspray. Tussling the hair with his fingers, he sprayed on the Flexin Hairspray to create that extra touch of texture, ensuring the look stayed flawless throughout the show.