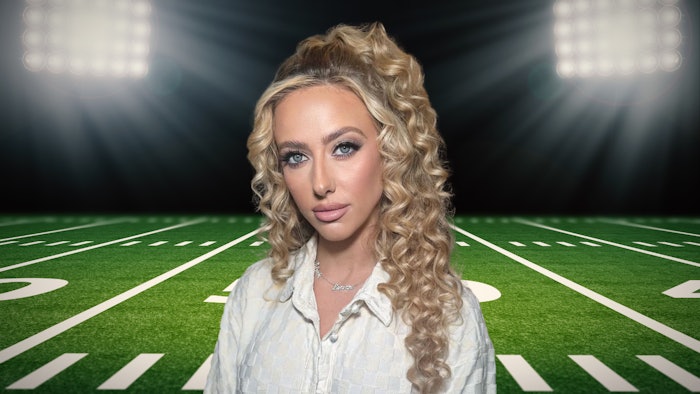 Image Courtesy of TLC Communications
"Karma is the guy on the Chiefs coming straight home to me." 
The Kansas City Chiefs won a home game against the Denver Broncos last month. A day after her Eras Tour Premiere, Taylor Swift was in attendance in a suite alongside Chiefs quarterback Patrick Mahomes' wife, Brittany Mahomes. 
Brittany sported glamorous game day curls styled by Laurabeth Cabott (@laurabethartistry). Cabott used products from R+Co BLEU to prep, protect and lock her style into place.
Below, you can see a step-by-step tutorial for how to bring these bouncy curls to life. 
How-To: