These timeless looks seen on Henry Golding and Emma Stone are perfect for clients seeking classic sophistication. Read on to learn how to create these dashing 'dos.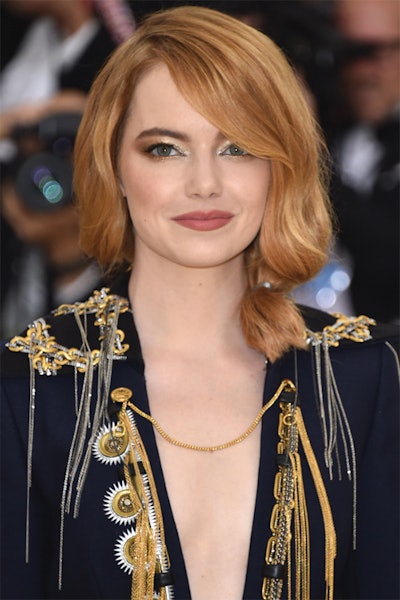 Style by Mara Roszak, celebrity stylist.
Start with clean, damp hair.
Apply Redken Full Frame 07 All-Over Volumizing Mousse from roots to ends.
Brush through lengths with the WetBrush Original Detangler to ensure product is dispersed evenly throughout hair.
Blow-dry using the Bio Ionic 10X Dryer with a round brush to smooth and add polish.
Once hair is dry, set a few sections with medium-size Velcro rollers.
Spray Redken Triple Take 32 Hairspray before taking out the rollers to set locks.
Curl one-inch sections with the Bio Ionic 10X Iron, facing away from the head.
Allow hair to cool.
Administer an additional layer of Redken Triple Take 32 Hairspray for extra hold.
Lightly run fingers through hair to break up the curl pattern.
Loosely gather hair on one side for a loose, voluminous style.
Take a small, thin piece of beading wire and wrap it into the ends while leaving out three inches to create a low, tousled side pony.
Spray Redken Shine Flash 02 all over the crown and lengths for added shine and polish.
To ensure all-night hold, apply additional hairspray. 
RELATED: How to Get the Look - Vanessa Hudgens at the 'Dog Days" Press Tour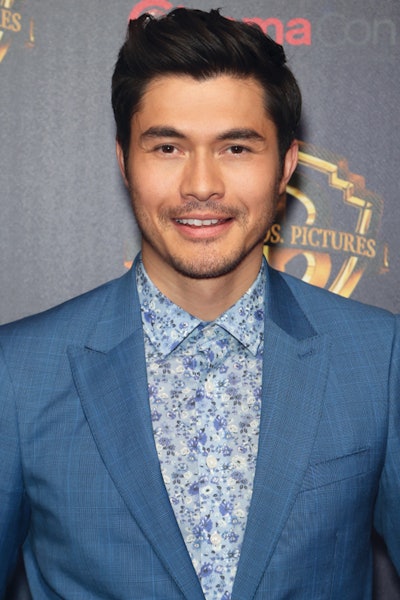 Style created by Johnathan Ennis, Woody's Quality Grooming artist.
Prep hair with Agadir Argan Oil Daily Volumizing Shampoo.
Towel-dry until hair is about 80 percent dry.
Apply Woody's Quality Grooming for Men Tuff Spray at the base and mid-shafts of the hair. This adds grit.
Next, administer Gibs Grooming El Rey Styling Jam for additional hold and volume.
Begin to dry on the lighter side of the part line with the Dyson Supersonic dryer, working your way around the hairline. Use your fingers to separate and enhance definition. Make sure the clean part line doesn't get shifted or tousled while brush- drying the top of the head and crown.
Using the Olivia Garden Square Shaper, begin to blow the hair back. Push the hair back away from the face and come from behind, picking up the hair with the brush and overdirecting it back into the desired shape.
Do this until the hair is 100 percent dry and the products are diffused.
Using 18.21 Man Made Wax, apply a small amount of product using the back of your fingernails.
Using the tips of fingers, gently work through, softly pinching some of the tips of the hair. Continue to gently work product, softly adding a little amount with each pass. This will break the volume and lend more definition.
Finish with SEVEN Haircare Cubica Classic Hairspray for hold.
[Images: Getty Images]