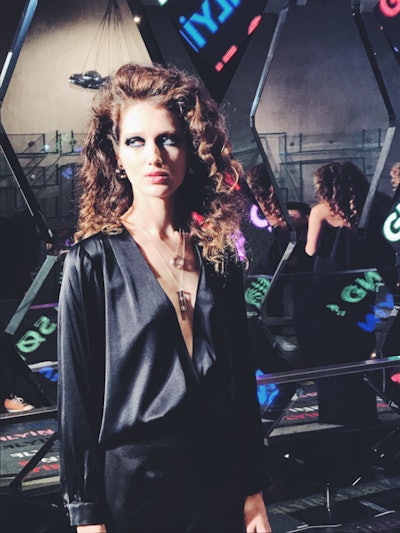 This season's Flying Solo show came in strong with a collaborative collection from clothing and accessory designers from all over the world! Although each designer was incredibly unique from the other, they all agreed on one thing—the hair and make up look.
The hair was inspired by the '80s, large in size but modern in it's movement. The Ecru New York hair team, lead by Creative Director Lisa Lobosco, used various-sized curling irons and spiral tong set each curl. Then they had the models flip their hair upside down and generously sprayed Ecru New York texturizing spray all over, while finger combing the curl set out, which is Lobosco's hot tip for all of the '80s hair height while maintaining a modern feel. Back combing the hair just at the root leaving the ends free and move able!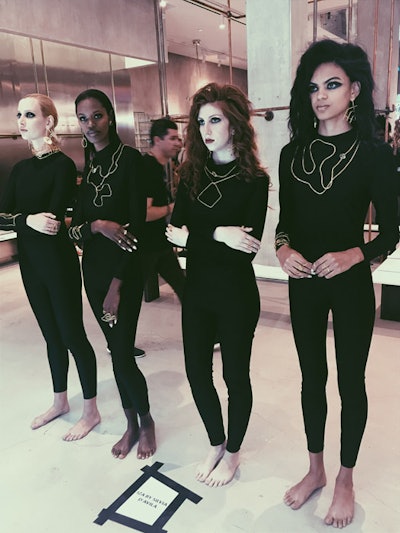 The makeup, lead by Samantha Augustino, was inspired by Flying Solo's bold logo. Deep black smokey eyes with vibrant pops of yellow, red, and blue to unify this international team and bring it to life!
[Images by Heather King]