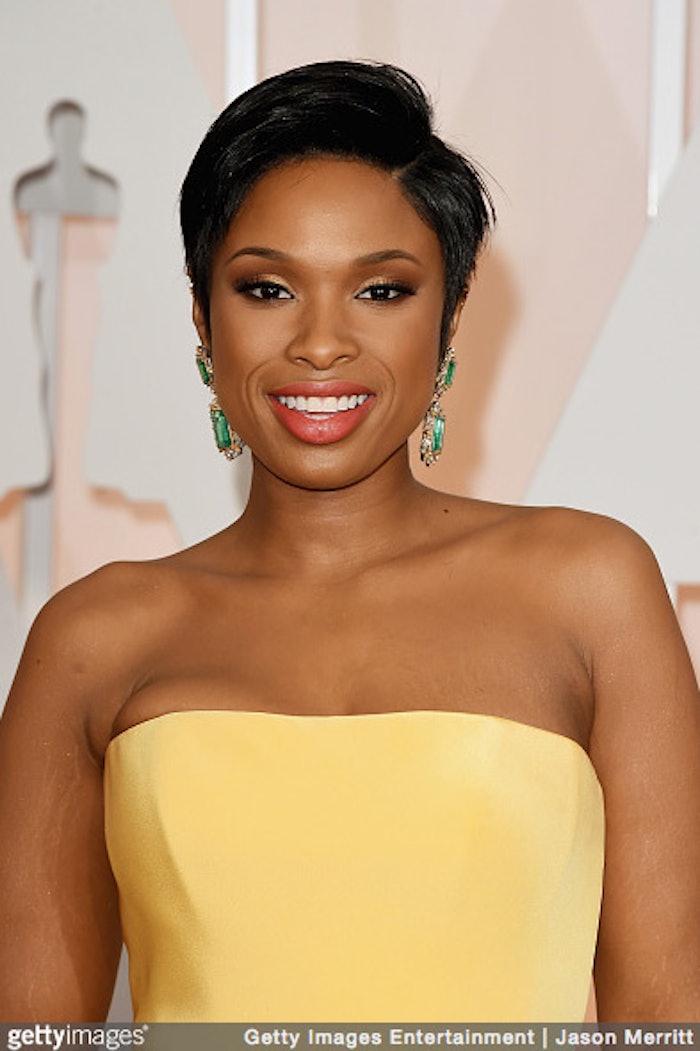 For Jennifer Hudson's red carpet appearance, hairstylist Cesar Ramirez gave the Oscar-winning actress and singer a fresh and healthy look with a deep side part using Oribe products. "The texture is soft and loose to complement her very pretty light yellow dress, creating an overall classic look," said Ramirez.
For Hudson's live performance during the awards ceremony, Ramirez transformed her hair into a stronger, sleek-and-smooth look. "Oribe products add a nice shine to the hair," said Ramirez. "The finishing spray is soft enough that I can restyle and rework the hair from one look to another."
Get the Look (Red Carpet):
Wash the hair with Shampoo for Magnificent Volume. Apply Supershine Moisturizing Cream on damp hair and blow-dry.
Once the hair is dry, create a side part and warm Original Pomade in your hands. Finger comb the hair for a piecey texture. To build volume, mist the roots with Dry Texturizing Spray.
Spray Soft Lacquer Heat Styling Spray throughout the hair and flat-iron sections of the hair where needed.
Finish the look with Superfine Hair Spray.
Get the Look (Performance):
Brush out the hair with Foundation Mist.
While the hair is still damp, apply Rock Hard Gel and use a fine-tooth comb, keeping the deep side part and carefully smoothing the hair down into place. You can also blow-dry the hair on low heat to set the hair.
Finish the look with Shine Light Reflecting Spray and Superfine Hair Spray.