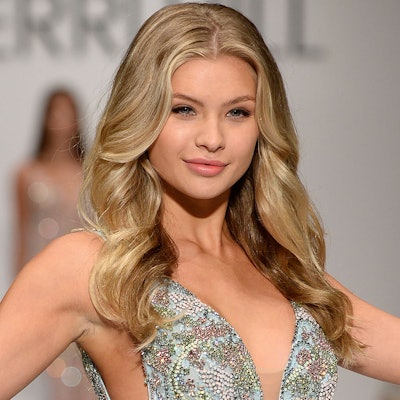 With over 400 guests in attendance at Gotham Hall, Sherri Hill debuted her spring collection on Monday, September 12th during New York Fashion Week. Natasha Bure made the news as she walked the Sherri Hill SS17 Collection runway while her mother, Candace Cameron Bure, and father proudly watched. Sadie Robertson and Miss Universe also walked the runway while the audience, including celebrities such as Allie Simpson, Aly Raisman, Simone Biles, Stella Hudgens, Kelli Berglund, the new Miss America Savvy Shields, Miss Teen USA 2016 Katherine Haik, Jordyn Jones, Landry Bender, Ireland Baldwin and Jaimie Hilfiger looked on.
Farouk Systems, the brand behind CHI Haircare, was on hand with their team of stylists to create the runway looks. Tammy Mixon, the company's Global Artist and Stylist for the Miss Universe, Miss USA and Miss Teen Pageants, utilized her inventive styling and unique talent to enhance each hairstyle to match Sherri Hill's many collections. According to Tammy, "This collection was titled 'Vintage Textured Hair,' which took inspiration from Sherri's recent trip to Italy."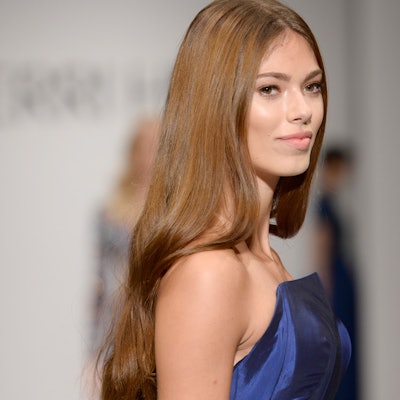 The look is incredible glam, yet extremely wearable, making it the ideal look for the client who's on her way to a date night, girls' night out, or even prom. Recreate the style in your salon with the how-to, below!
Get the Look:
Starting in the front, take a 2-inch vertical section and lightly mist with CHI 44 Iron Guard Style and Stay Hairspray.
Twist the hair, wrapping away from the face using a 1 1/4-barrel DURA CHI Curling Iron. Leave about 2 inches of the ends out.
Take another 2-inch vertical section and repeat step one, this time wrapping in a forward direction.
Repeat, alternating the direction of the curls around the head and making sure you end up with both of the front sections going away from face.
Brush through using a CHI Paddle Brush.
Finish the look by lightly misting the hair with CHI Shine Infusion Hair Shine Spray.