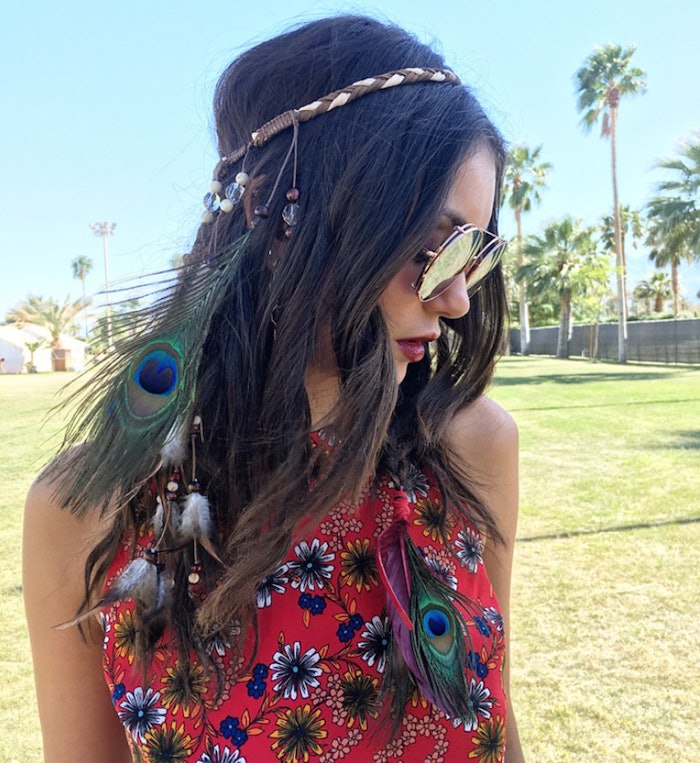 Hairstylists and co-owners of Nine Zero One Salon, Nikki Lee and Riawna Capri, were on-site at Coachella this past weekend helping festival-goers get glam. Among their weekend one clients were actresses Nina Dobrev, who opted for a boho chic vibe with relaxed waves and fun feather accents, Vanessa Hudgens, who wore a voluminous deconstructed ponytail style, Lea Michele, who chose a trendy double Boxer braid, and Emma Roberts, who topped off her look with easy glam waves.  
Perfect for clients attending weekend two, headed to a different music festival, or simply looking for a fun summer style, these four looks can be recreated with the how-tos below!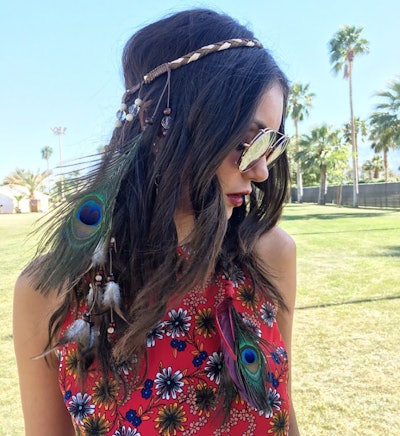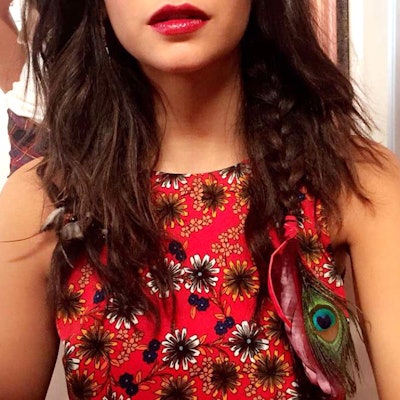 Nina Dobrev
Braid a section of hair from underneath and secure a feather at the end with a leather tie.  
To add body and curl to the rest of the hair use the T3 Whirl Convertible Interchangeable Styling Wand.  
S Factor by TIGI Vivacious Hairspray will help hold it in place.
Finish off the look with a dream catcher piece from @purplebeetle.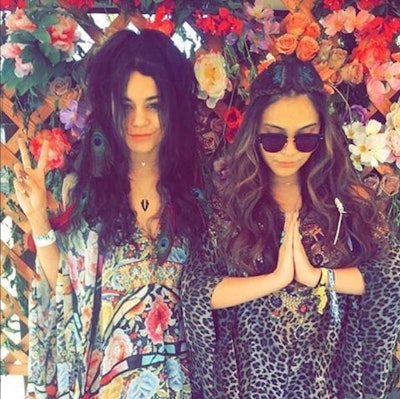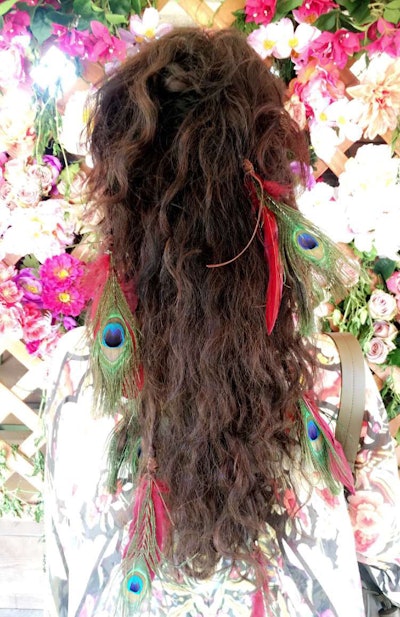 Vanessa Hudgens
This look is best with rough-dried hair using the T3 Proi Professional Hair Dryer to create a more disheveled look.  
Then, section 3 large pieces of hair from top, middle and bottom into their own ponytails. This will create the look of one long one.
Next, apply Bed Head by TIGI Joyride Texturizing Powder Balm and scrunch the hair for a perfected "messy" look.  Add feathers at ends of hair to keep the festive look going.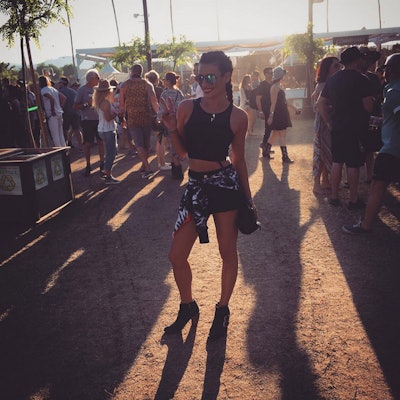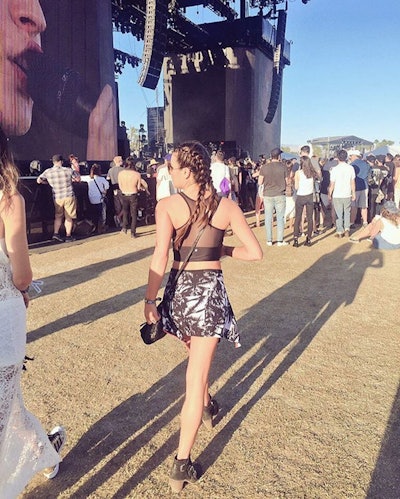 Lea Michele
Start by smoothing hair using T3 SinglePass Straightening and Styling Iron to get hair silky and shiny.
Next, spray Bed Head by TIGI Oh Bee Hive! dry shampoo  at roots to give hair some grip.
Sectioning is very important for this style, so be sure to create a very clean line using the center of the forehead as a guideline all the way to the nape of the neck.
Using a boar bristle styling brush, spray S Factor by TIGI Vivacious Hairspray all along the part and hair line to smooth hair and tame fly-aways.
After prepping and sectioning into two ponytails, start braiding. Taking 3 very fine sections of hair, braid a Boxer braid (similar to an inside-out French braid) right at the start of the hair line in the center of the head. Braid tightly all the way down until about 2-3 inches of hair remain, and secure with an elastic band.
Finish by braiding remaining section of hair.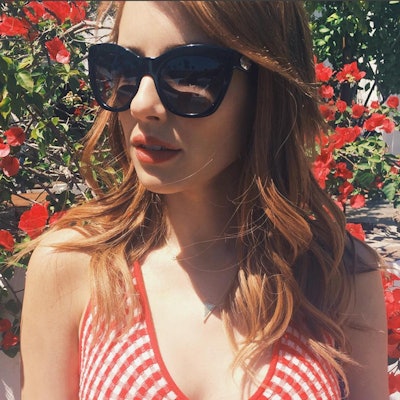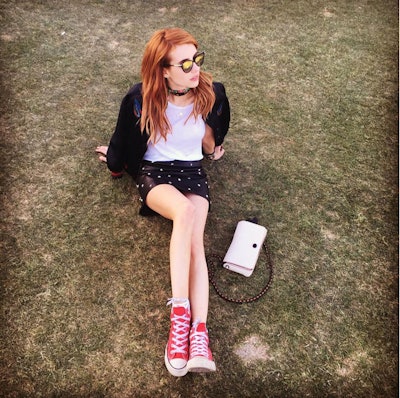 Emma Roberts
Rough-dry the hair with T3 PROi dryer.
Use the T3 SinglePass 2 Straightening and Styling Iron to smooth hair out.
Curl the mid-shaft with the Twirl 360 leaving ends out to create a loose style curl.
Finish with TIGI Thickening Spray.