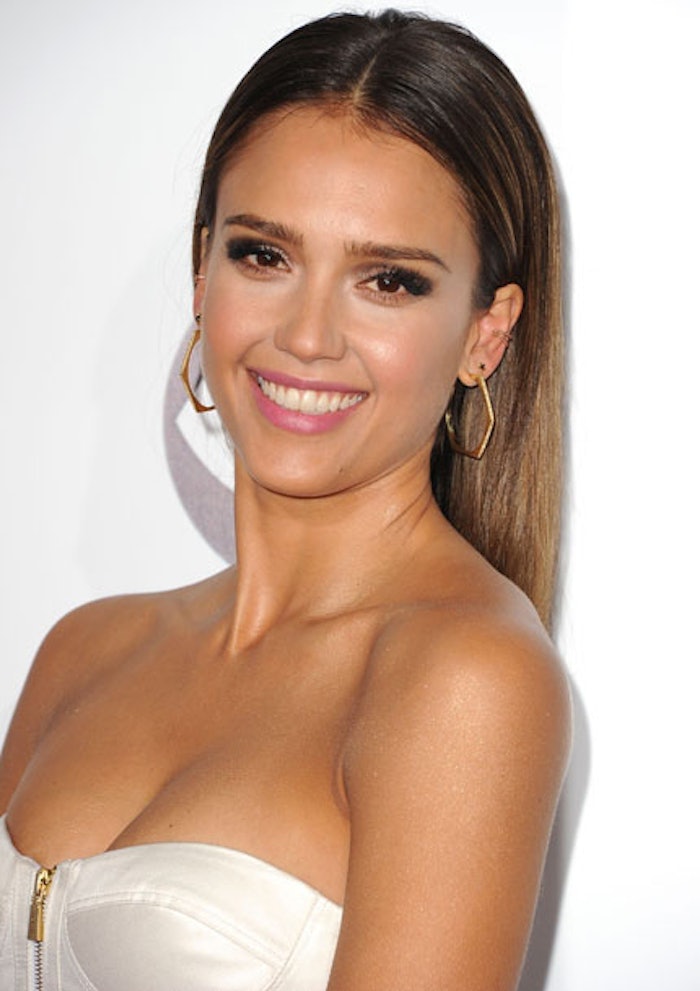 For the 2014 People's Choice Awards, celebrity stylist Robert Ramos created a slicked-back, modern hairstyle for Jessica Alba that was both futuristic and chic. Here, Robert gives the how-to for recreating this glamorous look.

Get the Look:
Robert began by treating Jessica's wet hair with oil and a leave-in spray for a shiny and straight look. He then parted the hair down the middle and proceeded to blow dry her hair starting at the front and drying back, away from the face and tucking behind her ears. He then followed by drying the back of her hair straight down. EXPERT TIP: For difficult areas of hair like a cowlick, always start drying that area first while it is most damp.
He then separated the back of Jessica's hair into 4 sections and used the T3 Fahrenheit450 Flat Iron to straighten the hair downwards. He then moved to the front of the head and using the flat iron, straightened the hair towards the back of her head and tucking behind her ears.
Robert used a small amount of texture cream to create a slicked back/blended look. Next Robert completed the style by teasing Jessica's hair around her base at the crown with a fine-tooth comb and then used a larger brush to then smooth and create shape.

Tools Used: T3 Fahrenheit450 Flat Iron

Stylist: Robert Ramos, Celestine Agency

[Image: Getty Images]