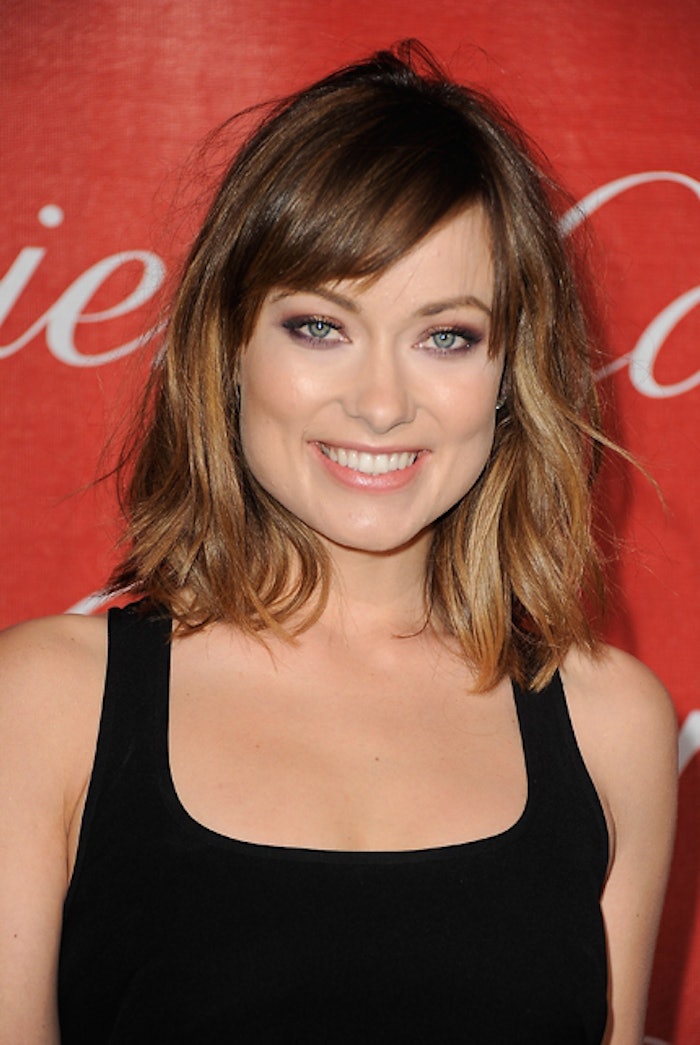 Celebrity Hairstylist David Babaii created Olivia Wilde's sexy, soft textured haircut for the recent 2012 Palm Springs International Film Festival. To achieve this look David used his IT&LY HAIRFASHION Pininfarina Shears specially created by the designers of Ferrari, Maserati, FIAT, Alfa Romeo, Lancia, Peugot & GM, to name a few, to create her shoulder length textured bob and soft fringe.

According to David, "These shears provide precision cutting and super clean edges". When cutting the texture, he took sections from the nape to the crown creating soft natural layers. For the fringe, he took a diamond section following the points of the eyebrows as his guide and chipping into the ends for a soft finish.

To style, David Babaii applied IT&LY HAIRFASHION's Pure Water Drops for shine and hydration. At the root, he sprayed IT&LY HAIRFASHION'S Pure Texture and rough dried her hair using his hands. When the hair was almost dry, he used a small round brush to create soft waves. To finish, he sprayed IT&LY Hairfashion's Pure Definition Hair Spray which provides "memory hold" with added shine.
[Image:  Frazer Harrison/Getty Images Entertainment]
Related:  Olivia Wilde's Bohemian Chic Waves by David Babaii for the Premiere of "In Time"  | Actress Olivia Wilde Arrives at Glamour Reel Moments 2011  |   Olivia Wilde's Beachy Waves by David Babaii  | 5 Minute Holiday Looks by David Babaii