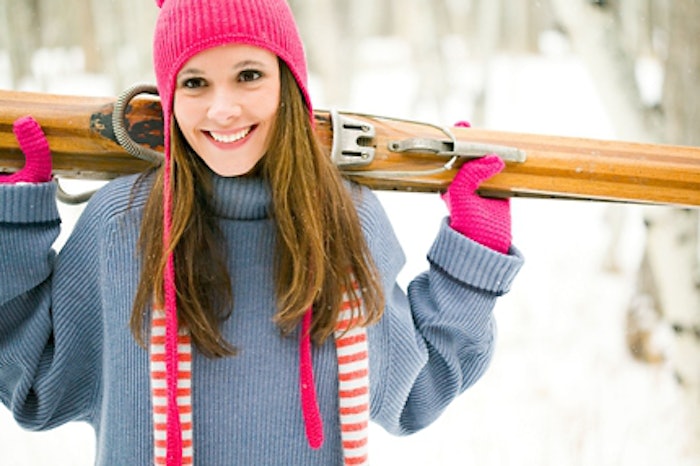 With winter approaching, many adventurous spirits are preparing for winter sports. "This extreme weather can take a large toll on your skin," says Dr. David Bank, Founder and Director of the Center for Dermatology, Cosmetic & Laser Surgery.  Dryness is a huge problem in the winter months; therefore, different sports require different steps to maintain healthy, glowing skin in harsh elements.

Dr. Bank breaks down skin care tips for your favorite winter sports.

SKIING AND SNOWBOARDING
Going down a mountain at 20 mph may sound like a blast, but all of that excessive wind can seriously affect your skin. Switch to richer cream-based moisturizers to make a protective barrier and help combat dry skin. The lack of moisture in the air can also result in breakouts so stay away from gritty exfoliators that can irritate your skin even further. Use a gentle exfoliator or even just a damp wash cloth once or twice a week. Don't write off the sunscreen either.  "Snow reflects the sun more than sand and water combined so make sure to use broad-spectrum sunscreen and pay special attention to your face, neck, and ears," says Dr. Bank.

RUNNING
Cold weather is rarely something that keeps runners indoors. If you choose to run outside, apply a sports moisturizer beforehand. "Sweat can greatly reduce the effects of moisturizers," explains Dr. Bank. A good sports moisturizer that's waterproof will ensure that your skin will be protected from the dry, cold air throughout your run. Lips are extremely sensitive to adverse weather so apply a good moisturizing lip balm with SPF to keep them hydrated and soft.

ICE HOCKEY AND FIGURE SKATING
Dry skin can be a concern even when indoors during the winter. "Proper aftercare is essential to keeping your skin moisturized," states Dr. Bank. Before going to sleep, liberally apply a rich cream-based moisturizer to help replenish your skin making sure to apply around the eyes where skin is very gentle. In addition, invest in a humidifier to ensure that the central heating system in your home isn't drying out your skin. A hot shower may sound tempting after extended time in the cold but it can further dry out your skin by breaking down the lipid barriers, which leads to moisture loss. If your skin feels itchy or flaky, try switching products. When the cold weather comes, switch to soaps and cleansers made for sensitive skin. These will ensure your skin is clean and not irritated.
[Image: Thinkstock/Jupiter Images/Getty Images/Photos.com]