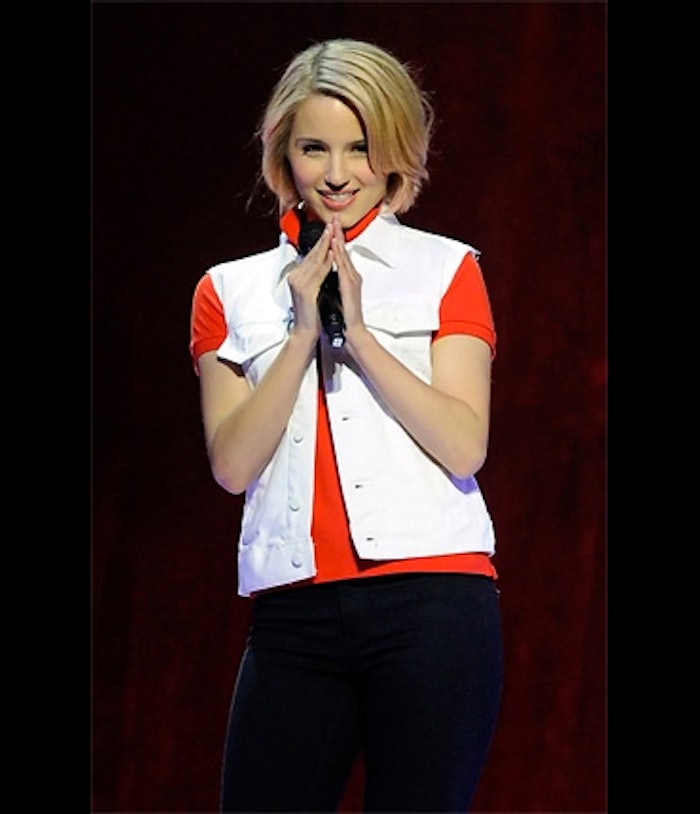 On May 13th, "Glee" star Dianna Agron got her newly texturized A-Line Bob re-cut, touched up, and styled by Celebrity Hairstylist David Babaii with Hair Color by Anibal Morales.

David Babaii is known for making style predictions for each season. This summer he released one of his latest forecasts by re-cutting Dianna Agron's newly texturized A-Line Bob. This style adds a fresh new look to the conventional "bob" any woman can wear with ease. It can be worn sleek, straight, curly or with texture. First, David Babaii cut the perimeter using straight edgy lines to form the foundation. Next, he texturized the perimeter with shears by taking medium sized sections and twisting them with alternating clock-wise and counter-clockwise turns, cutting the tips followed by "lacing" the ends with the tips of the shears. This created soft blending while texturizing the interior for lift and volume.

Next, her hair color was done by Anibal Morales from Essensuals London Hairdressing Salon.  Anibal wanted to maintain her blonde hair but giving her "Natural Summer Baby Blonde" tones.  To achieve this he used a Baylayage technique which is a freehand color application. He painted Couture Colour Luxeblend Creme Hair Colour in Light Golden Blonde onto her hair to create highlights using her natural base color.
To finish, David added a small amount of Couture Colour Pequi Oil before drying her hair with a large round brush until smooth. After hair was completely dry he added an additional amount of Pequi Oil to his hands to give the hair more texture and movement.


Image: Ethan Miller/Getty Images