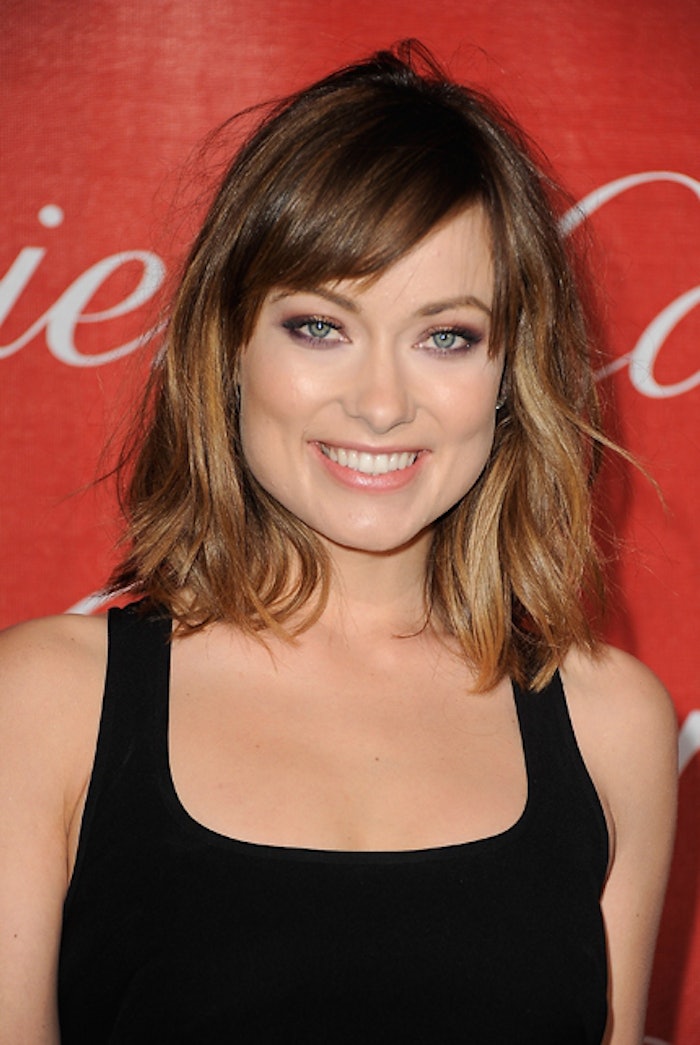 Celebrity hairstylist David Babaii created the workout look for Olivia Wilde's appearance at the 15th Annual EIF Revlon Run/Walk for Women in New York City. This charity event helps raise critical funds to support breast cancer and ovarian cancer research.

To maintain her fresh clean look, David started with eco-friendly and cruelty-free Pure Shampoo and Conditioner from IT&LY Hairfashion. IT&LY uses fine botanicals to create its Purity Design line leaving hair feeling clean even after a run or workout.

Next, he applied a small amount of Pure Water Drops with UV protection to guard Olivia's hair from the harmful effects of the sun's rays. In honor of Revlon's support for women, David used Revlon's Tourmaline Ionic Hair Dryer to blow dry her hair, using a medium round brush to create soft round edges and volume at the fringe area. He opted for a style that would remain fresh and stylish bringing her hair into a pumped up ponytail and securing with a band. To finish, he took the fringe area and secured a slight bump with bobby pins.

David's tips for keeping hair in perfect workout condition:

Properly cleanse and condition with Pure Shampoo and Conditioner to thoroughly cleanse and hydrate the hair before and after your work out. They remove oils and product buildup while nourishing the hair with some of the purest botanicals available. Use products that contain UV protection. Your hair also needs this shield. Like your skin, the sun's harmful rays can dry and rob hair of its luster, not to mention protecting and maintaining your hair color.
    
Keep hair off your neck and forehead to maintain and look fresher longer. If hair is short or long, slick back with a small amount of Pure Conditioner massaged into dry hair. Another option is Pure Glaze mixed with Pure Water Drops and combed through with a large tooth comb to distribute evenly and keep hair in place. The UV protection contained in these products plus the warmth of the sun will keep hair hydrated and protected. Plus it serves as a deep conditioning treatment, so after your work out simply rinse and hair will be invigorated. Keep hydrated by drinking plenty of fluids. Water is the essential beauty-must for your skin and hair.
[Image: Cindy Ord/Getty Images Entertainment]
Related:  Olivia Wilde's Beachy Waves by David Babaii |  Create Olivia Wilde's Soft Textured Haircut  | David Babaii Re-Cuts & Styles "Glee" Star Dianna Agron's A-Line Bob  |  Emma Stone at Nickelodeon's 25th Annual Kids' Choice Awards  |  Jennifer Lawrence's "The Hunger Games" Hairstyles  |  David Babaii Styles Scarlett Johansson & Nicole Kidman  |