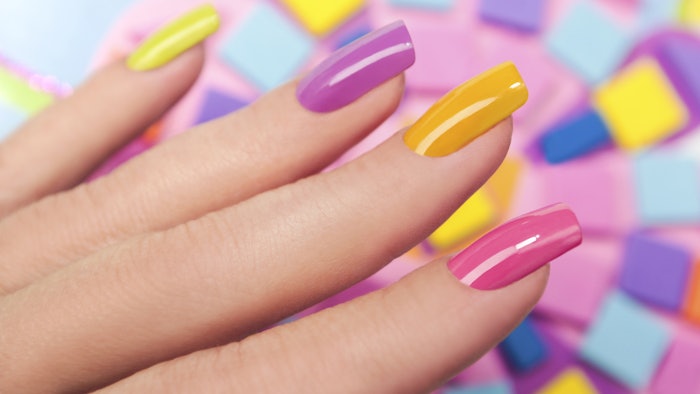 A professional nail tech needs a solid knowledge foundation–and the Full GelBottle course offers exactly that. Typically on day one, instructors will cover all the theory, application technique and removal of gel polish, as well as the best way to use the brand's signature product, Builder in a Bottle (BIAB). Days two and three will cover anatomy and physiology, contraindications, preparation and care of the natural nail, tip application, sculpting skills, more of the BIAB and GelPot application and, of course, safe removal on both tips and sculpting forms.
Sarah Thompson, head educator US and Canada at The GelBottle (TGB), says of the class, "During the course, students are familiarized with the entire range of TGB products, including their uses, benefits and application techniques, as well as how they differ from other products on the market. Practice time is key to producing confident beginners and the Full GelBottle Course allows time for students to perfect and refine their techniques under the watchful eyes of an educator. This course is perfect for complete beginners as well as those wishing to make the changeover to TGB products. Most importantly, it aims to ensure students leave with the knowledge and confidence they need to go on to succeed in their careers and are offered lifelong support post-training, too."
For more information, visit thegelbottle-academy.com/en/courses-us/266-full-gelbottle-course.html.