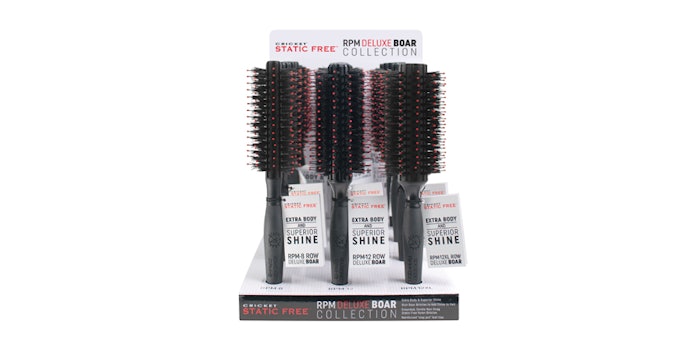 Courtesy of Cricket
The RPM Deluxe Boar Collection comes in three new round sizes (RPM-8 Row, RPM-12 Row and RPM-12XL Row) that deliver static-free body with shiny results.
Benefits of the collection:
Boar Bristles: Ethically harvested boar bristles add shine by naturally distributing hair's oils.
Static-Free Nylon Bristles: Non-snag antistatic nylon bristles help remove static from hair.
Reinforced "Stay-Put" Ball Tips: The stay-put ball tips are soothing to tender scalps, while detangling hair. 
Nonslip Grip Handles: These handles stay firmly planted without skipping a styling beat.