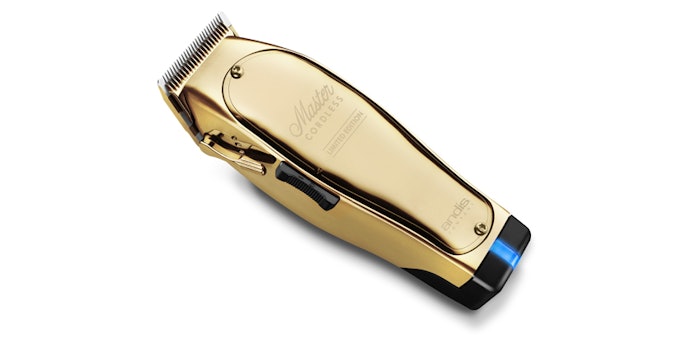 "We're excited to release this new Master Cordless gold finish to give barbers and stylists the opportunity to stand out in the shop and express their style," says Matt Andis, Andis Company co-CEO. "The Master has been an icon in the barbering community for decades, evolving from the original corded Andis Clipper in the 1920s to the cordless powerhouse tool of today that achieves the same high-speed performance, but cord-free. And that performance is why you find it in the hands of the world's greatest barbers."
Master Cordless Clipper Features:
Powerful lithium-ion battery, with 90 minutes of runtime
Weighs nearly 30 percent less than the classic, corded version
Adjusts from size 000–1 with the flick of a lever, for tapering or fading
Constant Motor Speed Technology ensures it won't drag or stall–even in the thickest hair
Premium charging stand is designed to keep workstations organized
Aluminum housing protects the mechanics of the clipper
Five premium attachment combs
The Gold Master Cordless Clipper is available to purchase exclusively at authorized Andis dealers.