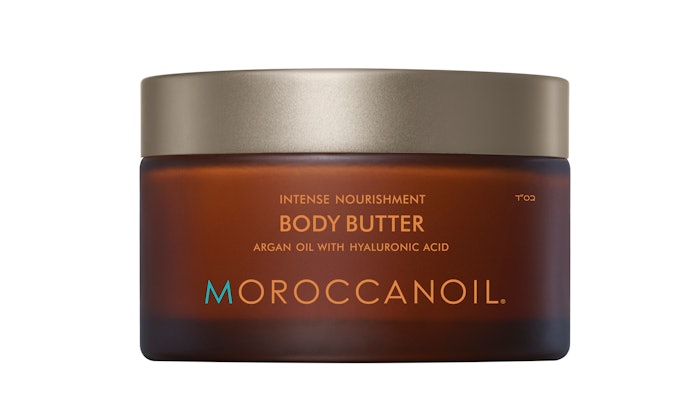 Courtesy of Moroccanoil
Moroccanoil has unveiled its newly renovated Body Soufflé, Body Butter and Shower Gel. (October 2021)
All three products have been relaunched in newly redesigned packaging, featuring recyclable plastic bottles as part of the brand's ongoing commitment to the environment.
Moroccanoil Body Butter is imbued with a concentrated blend of argan oil and shea, cocoa and mango butters to provide skin with abundant nourishment and long-lasting moisture. Suitable for all skin types, the butter absorbs upon application without leaving behind a greasy residue.
Moroccanoil Body Soufflé instantly moisturizes skin, leaving it soft, smooth and silky. The formula is rich with argan, avocado and macadamia seed oils, as well as squalene to improve skin's natural barrier.
Moroccanoil Shower Gel Fragrance Originale moisturizes as it cleanses skin. This shower gel is specifically designed to restore skin's moisture balance, while working to improve texture and tone. The gel features the Moroccanoil signature scent, an exotic blend of spicy amber and sweet floral notes.