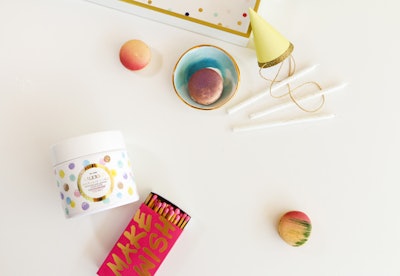 Whether you're obsessed with birthday cake, sparkles, unicorns (or all of the above), then we guarantee that you're going to be obsessed with the brand-new Happy Birthday Cake Scrub from LALICIOUS. Whether it's your birthday or not, what skincare devotee isn't going to want to add this to her collection?
Featuring a shimmery pink color, delicious birthday cake scent, and a fun confetti holographic label, the  special edition scrub was released to commemorate the brand's 15th anniversary. Similar to the other scrubs from the LALICIOUS line, pure sugar cane crystals gently slough away dry skin cells while cold-pressed coconut and sweet almond oils nourish and deeply moisturize, leaving skin luminous and soft! Added bonus: it's free of parabens, petroleum and mineral oil.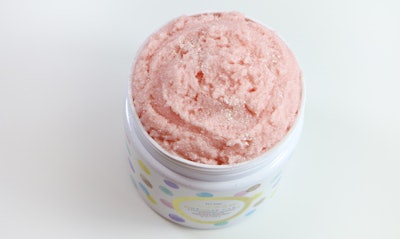 "My twin girls are almost 11, and as you know, glitter, unicorns, rainbows and selfies are all the rage!" says LALICIOUS founder Jessica Kernochan. "You should have seen the looks on their faces when I brought home a sugar scrub that was pink, had glitter in it, and smelled like a birthday cake! I was only playing around and mixing up ideas in my lab, but when I heard and saw the excitement from my girls, I knew I had to launch the Birthday Cake Scrub."
For more information or to purchase, visit the official site here.