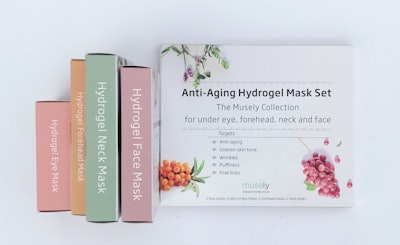 Whether or not your salon includes a spa, one great way to give your retail area a boost is by adding a section for skincare products. Retail should account for 30 to 50 percent of your net profit, and according to a recent spa study, the more retail products a guest buys, the more likely they are to revisit. And clients who are willing to invest time and money in their hair care are just as likely to be dedicated to their skin care as well—so why not offer them something extra like good quality skin products during their visit?
We all know how popular the sheet mask trend has become as of late, and now there's a hot new item on the beauty market: Overnight Hydrogel Masks. Developed by Musely, an innovative mobile app and curated green online marketplace that offers the most wholesome and natural products at affordable prices, their sheet masks make for the perfect addition to your spa or salon's retail area.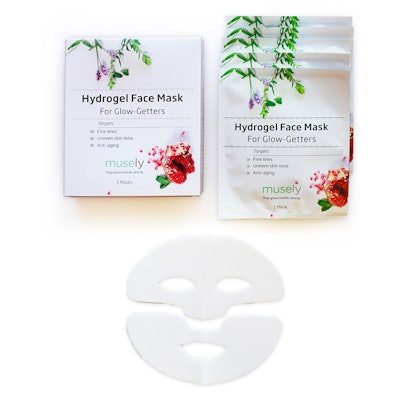 Featuring Musely's nanotechnology, these masks are designed to slowly and evenly deliver nutrient-rich botanical extracts to smooth fine lines and brighten the complexion over the course of just eight hours. Simply apply before bed (the thick hydrogel layer clings to skin), and when you wake up in the morning, the layer is gone and you're left with glowing, gorgeous skin!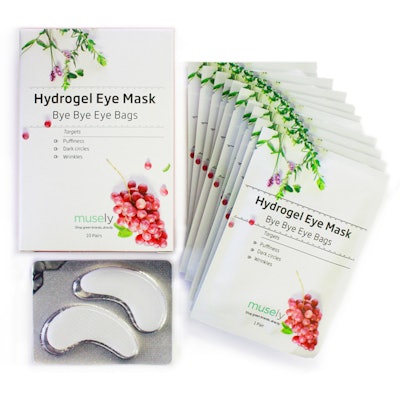 Musely masks feature only the cleanest ingredients, including sea buckthorn seed extract, prickly pear seed oil, cucumber fruit extract, green tea extract, pomegranate and starflower. The masks help to dramatically restore one's youthful appearance and are available in multiple shapes and sizes to individually treat the face, forehead, eyes and neck, as well as in a set of all four.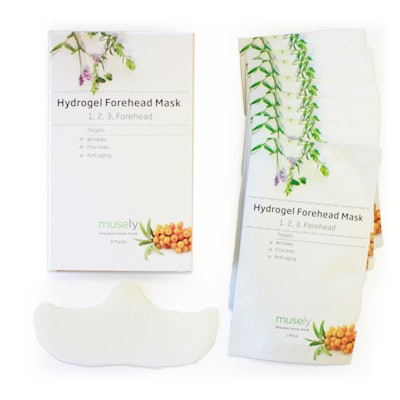 "We developed Musely masks using space-age nano technology and the most potent natural ingredients," says Jack Jia, CEO of Musely. "They are a perfect add-on to hydrate and brighten clients' skin during any hour-long spa service. Clients of all ages will see and feel immediate results, making them a popular "show-n-tell" item. Musely mask's time-release hydrogel positions them as the world's first overnight mask. The longer you wear them, the more time the active ingredients have to improve your skin. This also angles Musely masks as a wonderful retail sale item for clients to purchase in the spa or salon and take home post-treatment!"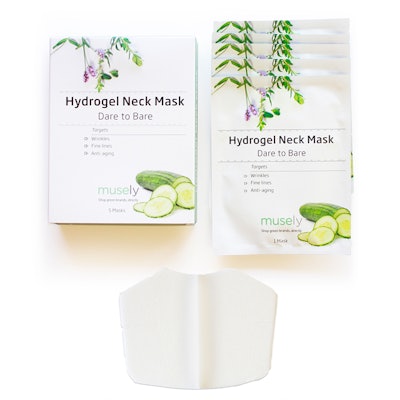 For more information, visit musely.com.
[Images courtesy of Musely]