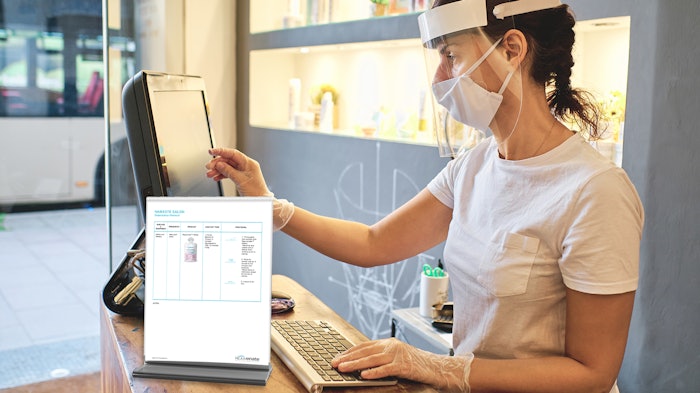 Virox, a maker of disinfectants for medical facilities, spas and salons, has launched a free online tool to help facilities keep their employees and clients safe amid the pandemic and beyond.
The tool will audit a facility's work stations, service areas, points of client interaction, restrooms and breakrooms to build a customized set of guidelines on how to rid areas and surfaces of viruses and bacteria.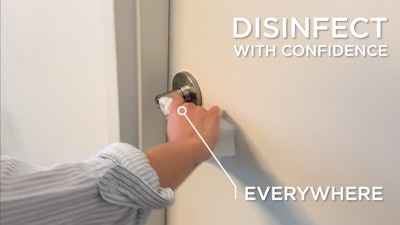 Virox Technologies is known for making disinfectants that fight against pathogens. Virox also provides education and technical support to facilities to help optimize infection prevention protocols.
"How, where and when to disinfect high-touch surfaces, equipment and devices is not as intuitive as wearing a mask, hand sanitizing or maintaining social distancing," says Nicole Kenny, vice president of professional and technical services at Virox Technologies. "Customized protocols created by individual facilities take the guesswork out of disinfection—facilitating the highest standard of protection, user compliance and most importantly, individual safety."
Disinfection Challenges:
Delivering Consistency- When it comes to disinfection, there were different ways to do it with regard to proper product selection, application and use directions. "Our tool does away with all that by providing for a single standard of germicidal activity when it comes to facility disinfection ensuring the job is done correctly every time," says Kenny.
A Focused Way of Thinking- Not all areas within a facility pose the same risk level of pathogens. "By isolating each workstation, each treatment area and each potential opportunity for cross contamination and infection, our tool targets hotspots within a facility so extra measures can be taken to keep everyone safe" says Kenny.
Achieving a Higher Standard- "We only recommend the use of hospital grade disinfectants, with EPA approved efficacy against coronavirus and fast, achievable contact times of one minute against viruses and bacteria," says Kenny.
A Client Facing Approach- Once a facility creates its customized protocols, it can save them to their account for future updating and print them out for posting near each workstation and treatment area.