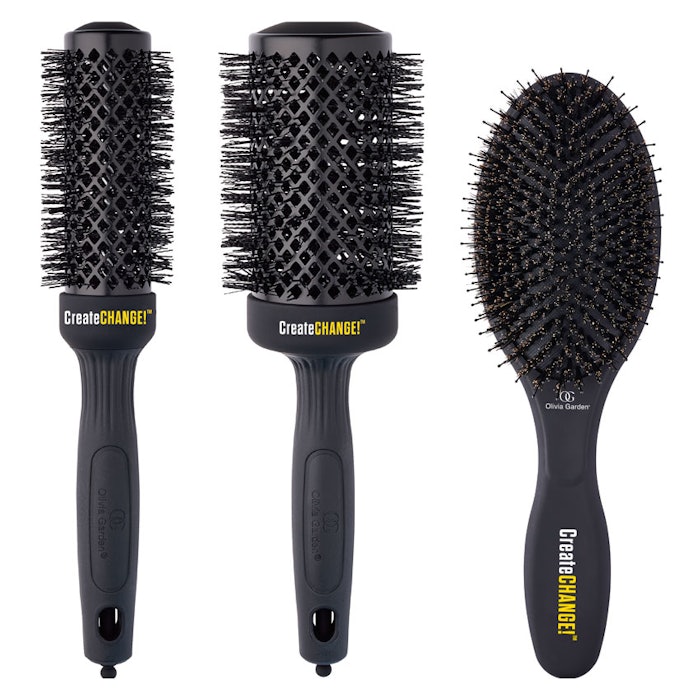 Olivia Garden has launched a new line of Ceramic + Ion brushes. These new brushes have a new message inscribed on them: "CreateCHANGE".
Olivia Garden is a leader in the hair care industry that creates professional grade hairbrushes, apparel and accessories.
100% of the net profits of the new line will be donated to organizations that advocate for racial equality.
"Our hearts break over all of the pain and suffering derived from racism, discrimination, and injustice, and we at Olivia Garden yearn for a day that all humans are valued and treated equally," said Anne Maza, Co-Owner of Olivia Garden. "A lot of work must be done in our country, on so many levels, to address injustice. We wanted to help by contributing in our small way to the greater cause. So, we came up with a way to use our skills and create something that will hopefully play a role in creating positive change."
The CreateCHANGE Collection Includes:
Ceramic + Ion 1 3/8" Thermal Barrel Brush & Ceramic + Ion 2 1/8" Thermal Barrel Brush
Ceramic coated barrels heat up faster & retains heat longer creating faster and better styling. The lightweight brush hydrates the cuticle and adds shine to eliminate fly-aways.
Ceramic + Ion Supreme Combo Brush
Anti-static, Boar and Ion charged bristles eliminate fly-aways and ensure a smooth, shiny finish. The unique handle design creates a comfortable grip ideal for styling and shaping short to medium hair.
*Products available November 1, 2020.