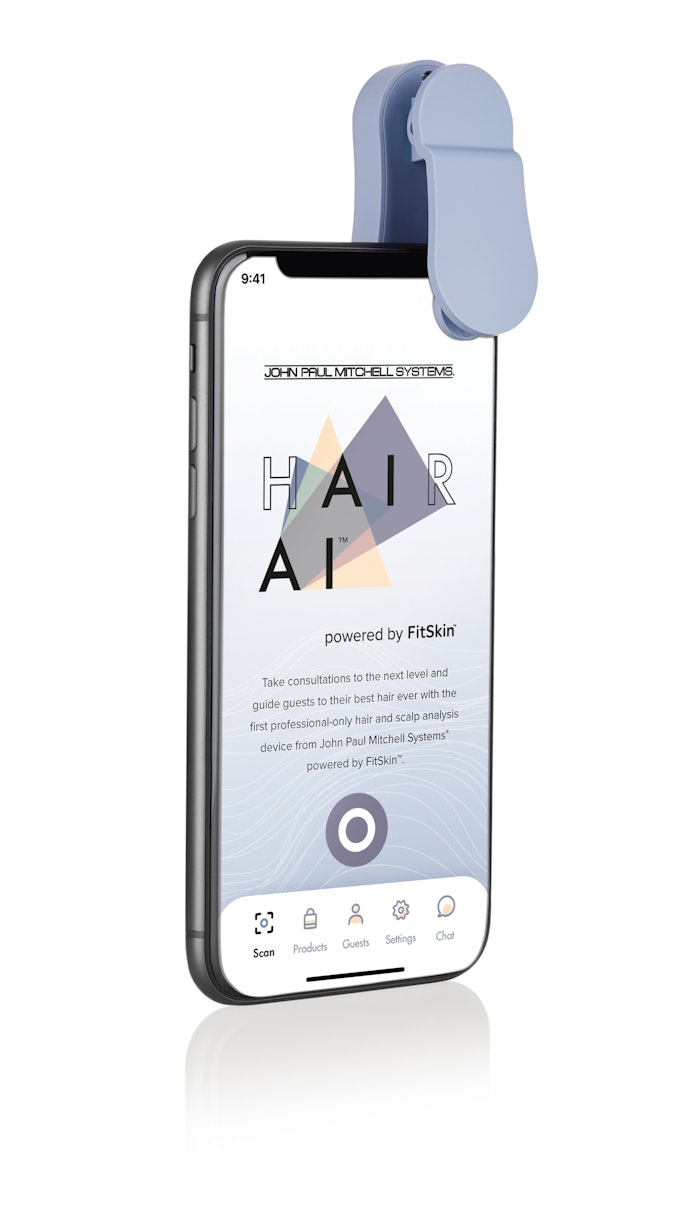 John Paul Mitchell Systems has launched a new innovation in personalized haircare: Hair AI powered by FitSkin. Hair AI is a professional-use analysis tool that will take consultations to the next level.
This game-changing technology provides an in-depth look at the client's scalp condition and hair growth. This technology turns your iPhone into a hair and scalp diagnostic tool.
How It Works:
Kick off the consultation and get to know your guest with the Hair AI quiz.
Pair your Hair AI scanner with your iPhone and use it to analyze your guest's hair and scalp.
Instantly receive an in-depth look at your guest's hair health and scalp condition, plus professional treatment and take-home product recommendations that can easily be shared by email or text.
Track your guests' results over time to show them their progress or to suggest a shift in their hair care regimen.
Hair AI will be available for a limited release to select Paul Mitchell salons on November 16, 2020. Starting January 2021, all salons and stylists can receive a Hair AI device with purchase of any new user Care and Styling Kit.