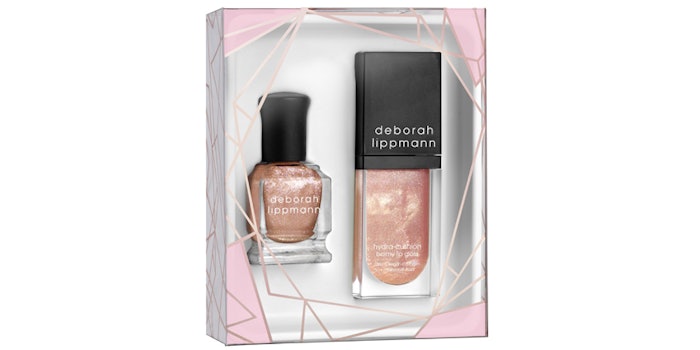 Courtesy of Deborah Lippmann
This dreamy rose gold shimmer shades will complement the summer glow right into the fall.
The duet includes:
Hydra-Cushion Balmy Lip Gloss: Delivers maximum cushion, a shiny finish and zero stickiness. The hemp-derived CBD, lip-conditioning, vegan and collagen- and moisture-locking hyaluronic acid visibly diffuses fine lines for plumper, healthier-looking lips over time.
Gel Lab Pro Color Treatment Nail Polish: A healthy alternative to gels that requires no lamps or tools. An award-winning, treatment-enriched nail polish that delivers the gloss and cushion of a gel manicure without the nail damage.
All Deborah Lippmann nail colors are vegan and formulated to be 10-free.