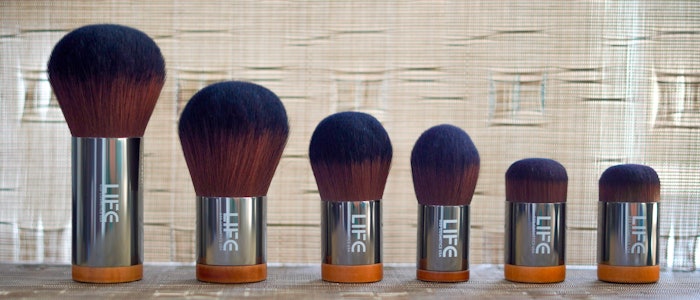 These brushes are designed to offer the performance of animal hair with environmentally friendly, hypoallergenic, bacteria-resistant, cruelty-free and 100-percent vegan patented synthetic materials.
"Some makeup artists have told us this brush sweeps over the face and provides a flawless airbrush-type finish," notes Gulamani.
The patented tri-sphere fibertech process produces a 360-degree powder pickup, rather than the two-sided pickup of conventional brushes. Makeup goes on more quickly without repeated dipping, and more smoothly thanks to the concentration of makeup on the brush.
"We sent the kabuki brushes to more than 50 of Hollywood's top makeup artists and more than 80 everyday consumers to test," says Gulamani. "The feedback has been outstanding."
The Kabuki Collection includes: