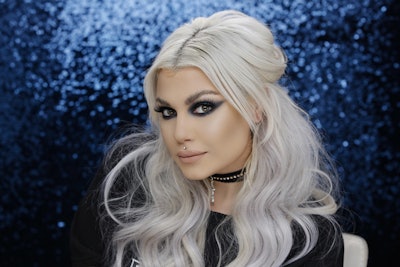 It's April, which means that Coachella is about to kick off music-festival season. No matter if you're in the desert or a Delaware forest, music festivals bring out a lot of new, cool styles.To help get your clients' looks started, we've asked Ipsy creators for some advice.
Bailey Sarian:
Festival season is always my favorite, because you can get away with doing whatever you want without anyone questioning "your look." This season, I have noticed the trending looks are using star stickers or stamps framing the eyes. Milk Makeup makes an amazing Star Stamp which is extremely waterproof and will not budge, no matter how hot and sweaty you get.
 
Also, the "barely there" foundation look with a statement look on your eyes is super popular. To get it, place glitter along your lower lash line or a go for a graphic eyeliner look using a bright fun color. Urban Decay is my go to when using glitter or colored liners—they are waterproof and never let me down! Not only will the glitter stay all day, but it comes in a gel-like formula so you won't get fall out (loose glitter) hanging out all over your face. It sticks and stays only where you want it. I love a colorful look and definitely don't want it smudging or getting all over my face.
 
Heavy-looking foundation and contour are absolute no-gos for festival season. It's all about fresh, luminous looking skin. However, I don't have the best skin, so I do like a little coverage when I go out. In that case, I always make sure to use the Hourglass Veil Primer because it makes sure to keep my skin shine free and water resistant all day.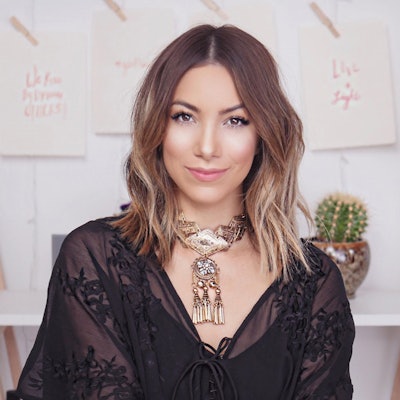 Lynette Cenée:
Festival season calls for exploring more with color – I think that will be huge this season, for example, holographic highlighters. I know for me, day to day, I prefer more neutrals, but in this setting it's fun to implement ore vibrant pieces. Opt for a glitter part, accent sequins at your temples, or even a bright head wrap for a pop of color. But, don't forget to steer clear of traditional "bindis" between your brows, although fun and beautiful it can come off as cultural appropriation so let's stick with "good vibes only."
Fav products:
Milk Makeup Holographic Stick
Lime Crime Unicorn Semi Permanent Hair Color
Anything from the Maybelline Infallible Paints collection
[Images courtesy of Ipsy]