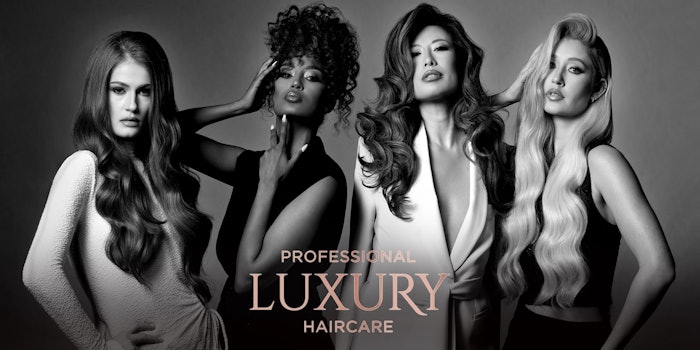 Courtesy of CHI
In addition to in salon use, the below collections can also be retailed as take-home products to ensure hair's health between services. The products use the same great trio of natural bond builders, moisture and fatty acids to maintain manageability, softness, strength and shine.
Color Gloss 
This luxurious color care system is designed to protect chemically-treated hair from the inside out, providing optimal protection and staying power. Formulated without sulfates, it does not strip away color and keeps it fresh by working within the hair structure. It targets and preserves color pigments and extends vibrancy.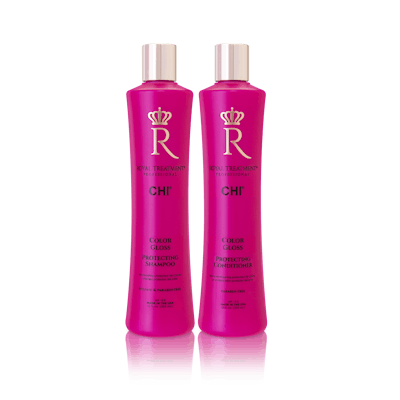 Blonde Enhancing 
This color care line is designed for blonde and grey hair to neutralize unwanted brassy, yellow tones. It keeps them as cool as ever and this duo is great for maintaining and refreshing both color-treated hair and natural hair color while also providing optimal color protection. It is formulated without sulfates, does not strip away color and keeps it fresh by working within the hair structure to target and preserve color pigments by extending vibrancy. It helps replenish hair with moisture and balances pH, sealing cuticle to guard against damage and UV exposure. It keeps hair healthy and shiny for long-lasting color.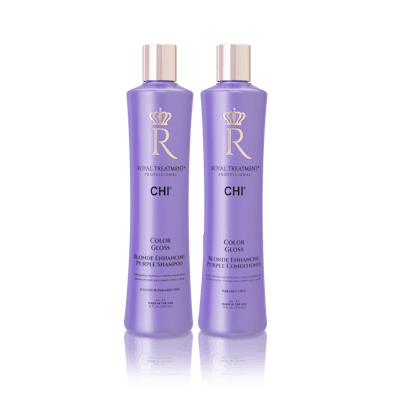 Scalp Care 
This invigorating scalp care system is designed to exfoliate, reset and calm a dry scalp to promote an encouraging environment for fuller, healthy-looking hair. The line exfoliates the scalp to help unclog hair follicles of excess oil and impurities while replenishing it with moisture. The nurturing formula fortifies hair to reduce damage and breakage. It also refreshes and stimulates the skin with a cooling and tingling sensation.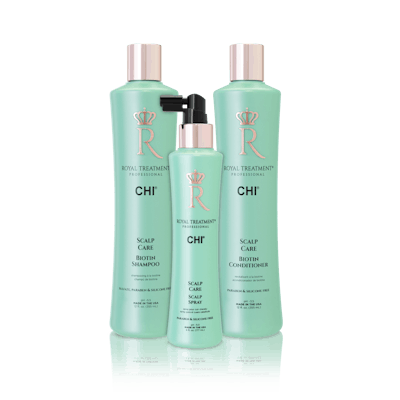 Curl Care 
Made with natural ingredients, this hair care system is designed for wavy, curly, and coily hair for an enhanced definition of the natural hair pattern. This trio restores hydration and seals in moisture to control frizz and protect against humidity. The line provides easy detangling and slippage for effortless manageability, shaping and styling. It leaves fragile hair strengthened, healthy and shiny with natural movement.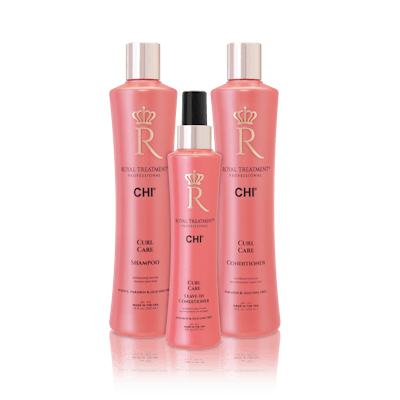 The product line is available on www.pro.chi.com and at Cosmo Prof Beauty, Armstrong McCall and coming soon to Modern Beauty Supply and Guay Beauté.