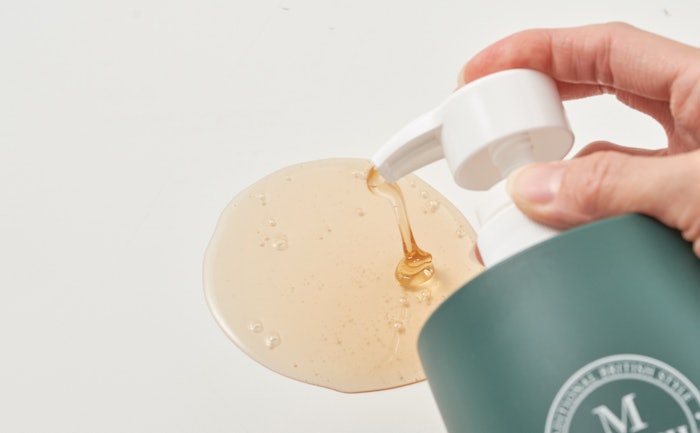 Courtesy of British M
British M, leading Korean luxury hair salon leader and global cult brand now in over 8 countries, introduces retail-size natural Kombucha Shampoo, a unique professional formula for hair and scalp wellness.
Kombucha Shampoo does it all. It leaves strands vibrant, heathy-looking and nourished, restores stressed hair and even helps prevent shedding.
This breakthrough British M formula harnesses the power of Kombucha to ensure perfect balance of hair and scalp PH, nourish follicles and give each strand deep hydration, smoothness and vitality.
Each shampoo also provides a gentle "teatox" to remove pollution and big city dust that can accumulate on hair and scalp. This environmental build-up affects styling product performance, hair texture and scalp health. Coupled with ongoing stress, they can affect the natural growth of healthy hair and contribute to shedding.
Most important, it is free of 19 potentially hormone-disrupting ingredients often found in shampoos — Parabens, Phthalates, SLS, Silicon, Triclosan, Unrefined Talc, Mineral Oil, Petroleum, Formaldehyde, Polyethylene, Microbeads, Metallic Aluminum, Toluene, Octinoxate, Oxybenzone and Avobenzone.
It's PH perfect at 4.5. This mild, low-acid formula will not irritate skin or scalp, encourages perfect natural oil and water balance and keeps hair in healthy harmony. It is a boon for highlighted, porous blonde, color-treated, smoothed or textured hair as well.
Kombucha Shampoo is certified vegan, animal cruelty free, sustainable and sold in biodegradable boxes.
Available nationally in fine salons and on Amazon. You can follow British M on Instagram @britishm_usa.