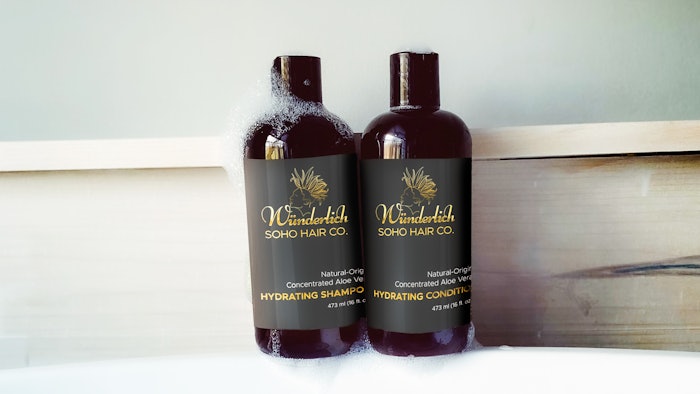 Courtesy of Desert Harvest
Eddie Wunderlich of DopDop Salon in NYC is partnering with aloe vera wellness brand, Desert Harvest, to launch Wünderlich Shampoo & Conditioner just in time for New York Fashion Week, February 10-15, 2023. 
Desert Harvest's unique patented process of harvesting their aloe vera is what makes their aloe the most concentrated on the market and what sets the new Wünderlich Shampoo & Conditioner apart. Desert Harvest's aloe has been scientifically shown to naturally bring the pH of the skin and scalp into balance, while soothing and deeply nourishing the scalp and hair.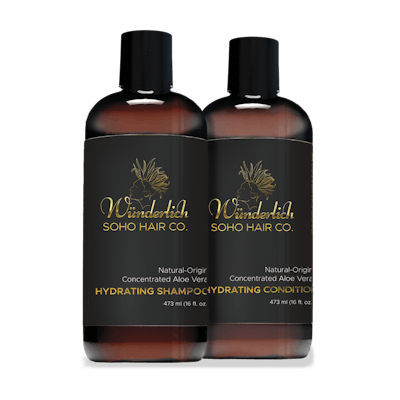 The new Wünderlich Shampoo and Conditioner combines superfood botanicals to transform dull and lifeless hair and scalp. They contain no artificial ingredients; are made with clean, plant-based ingredients; are free from SLS, sulfates, parabens, dyes, fragrances, chemical additives and synthetic preservatives; and are gentle enough for even the most sensitive skin. Key ingredients include active aloe vera, papaya and pineapple extract and silk protein.
The shampoo & conditioner will each come in 16oz bottles and cost $22.00. 
The product is officially set to release in March.