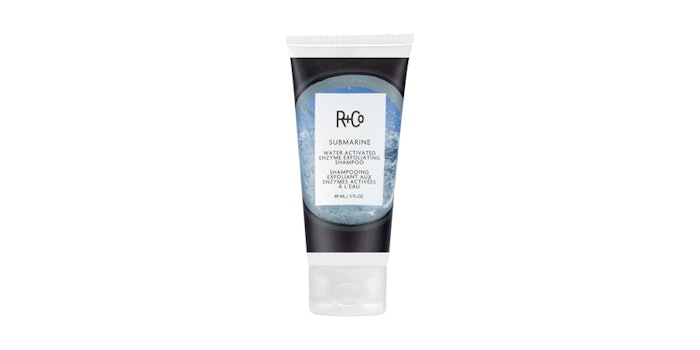 Courtesy of R+Co
R+Co has released two new products meant to combat the summer heat and polluted air: SUBMARINE and BIO DOME. (September 2021)
SUBMARINE is a water-activated enzyme exfoliating shampoo. This shampoo gently removes excess flakes, oils and buildup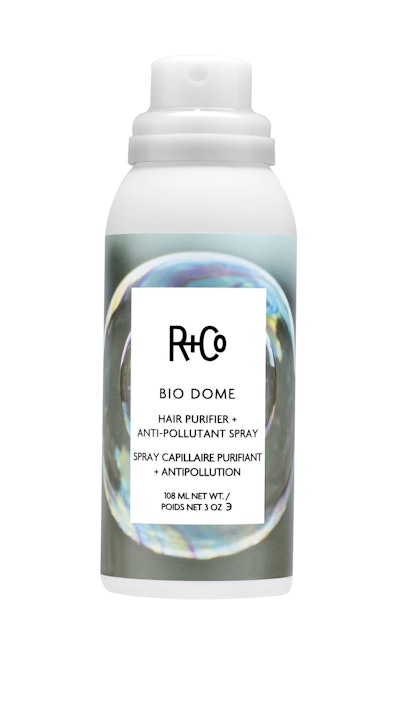 with naturally derived enzymes and fruit AHAs.
How to use: Use once a week in place of shampoo. Squeeze product into the palm to activate with water, then massage into scalp adding water as needed. Work through hair and rinse, then follow with conditioner.
BIO DOME is a hair purifier and anti-pollutant spray. The spray formula leaves hair clean, shiny and soft to the touch.
How to use: Spray mist directly on hair to purify. Let it dry naturally. Can be used as often as desired.