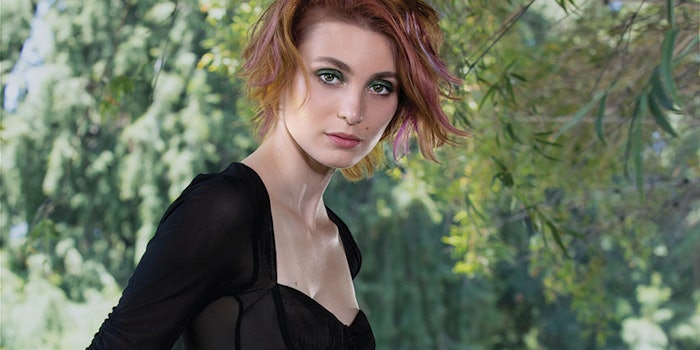 It only makes sense: We're all trying to live just a little bit cleaner, and that includes incorporating more earth-conscious beauty products in salons. Everyone is on the hunt for wellness, attracted to more natural formulations and those "good-for-you" ingredients…but ultimately, product performance still reigns supreme.
The challenge in 2020: Find authentic claims. It's tough since the beauty marketplace is now bursting with promises of clean, natural, organic products. With few standards in place for defining those categories, can you trust all the claims?
A beauty diva should be able to stand out in style and still do right by Mother Earth—at least, that was the belief of Don and Beth Bewley, the husband-and-wife duo that founded Eufora in 1997. With a passion for creating good global karma, the Bewleys made a strong commitment right from the start: Invest in people and planet-friendly practices to deliver high-performance products without doing harm. Don, known for his big, bold personality, is fondly remembered by Eufora staffers for his colorful commentary. He once said, "No matter what… the s*** has to work like nobody's business, but if we can't do it safely, then we have to let it go. Sometimes you just have to say no to making a product if you can't do it right." Today, his voice still rings true, and Eufora is proud to reaffirm their commitment to clean beauty by publishing a clear, clean three-pillar approach.
1. Mindful Methods: Utilize the best naturally derived, replenishable ingredients for best results—always with a "no harm" mantra in mind.
2. Planet Friendly: Embrace sustainable practices with eco-friendly actions such as packaging choices, recycling and upcycling, as well as ingredient sourcing and impact.
3. Human Kind: Employ fair trade values that support the communities where goods are sourced. Practices that exploit humankind—like mica-mining using child labor—are strictly avoided.
For CEO Beth, carrying on the vision of her cofounder and late husband was never a question. Beth confidently shares Eufora green initiatives for sustainability and has released a list of "nos" for each product formulation, identified by new user-friendly icons placed prominently on the brand's website.
Looking to embrace people- and planet-friendly practices in your salon? Find out more on Eufora product formulations and sustainability initiatives, including the brand's current Reduce.Reuse.Recycle. campaign, by visiting eufora.net.