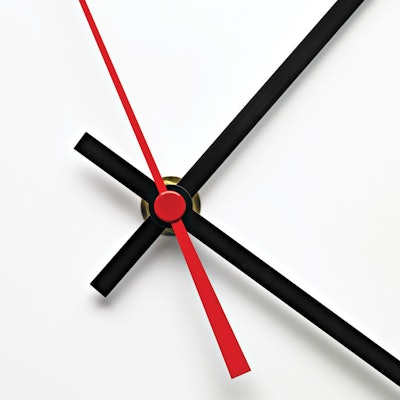 With each passing day, external and internal aggressors wreak havoc on our bodies. Coupled with regular wear and tear, genetics, stress and diet, and your clients may experience a range of beauty-related issues. Stress, whether caused by work, illness or occasional worry, can accelerate cellular aging as well as turn us on to unhealthy habits, like eating poorly and exercising less—all of which contribute to premature aging. According to the Institute of Medicine (US) Food Forum Providing Healthy and Safe Foods As We Age: Nutrition Concerns for Aging Populations (2010), as we grow older our metabolism slows and our body becomes less able to absorb and utilize nutrients as it once did, making it harder to keep manes lustrous and more difficult for nails to retain their youthful flexibility. And no matter where we are, environmental invaders abound, creating oxidative stress that only increases with age because our body's ability to naturally fight free radical damage decreases over time. According to a 2009 abstract published by the University Hospital of Zurich in the International Journal of Trichology, this imbalance causes hair to become more gray and less plentiful. Though your clients may find their fortress crumbling right before their eyes—hair thinning, skin dulling, lashes diminishing and nails weakening to the point of constant breakage—you can help them fortify their foundation with antiaging products and services. Here, your best allies in giving clients a youthful boost.
Scalp Support
Optimal hair growth starts with a healthy scalp. Offer these treatments to clients seeking to boost the quality and volume of their tresses.

Kenra Professional Platinum Deep Detox Scrub is a weekly treatment that draws out pore-clogging impurities using activated charcoal to encourage follicle growth.
Akin to a facial for the scalp, Nioxin Dermabrasion Treatment exfoliates buildup, helping to accelerate skin surface regeneration by up to 34 percent.
Addressing biological aging of the scalp, HairMax RSN8 Overnight Pro Scalp Treatment uses apple stem cells to repair damaged cells and stimulate hair growth.
Surface Awaken Therapeutic Shampoo aids in decreasing the hair follicle- miniaturizing steroid hormone DHT while antiaging mineral ferments stimulate cell renewal to boost lanky locks.
Massaging scalps with the ColorProof Evolved Color Care BioRepair-8 Scalp Exfoliating Brush not only increases much-needed microcirculation, but also whisks away dead skin cells, sebum and product buildup.
RELATED: Innovative High-Tech Tools That Are Changing the Hair Game
Eufora Scalp Treatment addresses age-related hair thinning on multiple levels, including regulating sebum production, increasing circulation and oxygen to the scalp, and reducing inflammation.

Harnessing the power of prostaglandin I.C. to lengthen the hair-growth cycle, Grande Cosmetics GrandeHAIR Rejuvenation Serum fights future hair loss while propping up existing strands with a blend of peptides and hyaluronic acid.
The potent mixture of microalgae extracts, boswellia and allantoin in A.S.P. Kitoko Age-Prevent Scalp Tonic rebalances scalps so that fragile, thinning and dry hair can return to its former glory.
When the scalp's pH is off, MOP Pomegranate Nourishing Oil rebalances it by adding much-needed moisture with omega- rich fatty acids.
The three-step Aveda Invati Advanced Solutions for Thinning Hair system gently clears the scalp of pore-clogging gunk, thickens existing hair and supports natural keratin growth.
Tea Tree Scalp Care Anti-Thinning Shampoo and Conditioner helps prevent thinning and shedding by slowing the rate at which follicles shrink, expanding existing hair shafts and extending the growth and rest phases of the hair cycle.
Doctor-developed GroMD Follicle Activator Spray taps a proprietary blend of DHT blockers to regenerate tress growth and promote thickness.
RELATED: Brands Go Pink to Support Breast Cancer Awareness Month
Restorative Color
For bouncy, younger-looking locks, these color products pump collagen into age-deflated strands, refresh hues, and more.
Joico LumiShine DD Dimensional Deposit Demi- Permanent Crème Color boosts shine and bolsters aging hair with bond- building ArgiPlex.
Offering a youthful refresh to aging hair, AGEbeautiful Intense Lift lightens medium-to-dark virgin hair up to four levels in one step while strengthening via arginine.
For grays gone flat, pigmented Aloxxi InstaBoost Conditioning Color Masque in Silver Fox bumps up color while repairing and moisturizing manes through CDP complex.
Targeting women over 40, Schwarzkopf Professional Igora Royal Absolutes Age Blend offers complete gray coverage while amplifying sheen.
VIDEO: ​Conair Unveils New BaBylissPRO Clippers
Instant Fullness
From hair treatments to extensions, these must-haves will add an immediate boost of thickness to fine locks.

Keratherapy Fiber Hair Thickener visually amplifies skinny strands with tiny fibers, while also doing undercover antiaging work with breakage-fighting keratin.
Top Secret Haircessory Topper features a four- clip attachment system that easily integrates the weft onto the top of the head for instant coverage at the crown.
Not only can Hairtalk Colormelts lend a balayage-inspired effect to strands— the lightweight adhesive wefts add instant fullness sans pulling.
Inserted by hand into the adhesive for a natural look, GL Tapes Plus by Great Lengths also feature expertly blended hair up to the tapeline that completely covers the adhesive strip.
Solid Strengtheners
Keep tresses in top shape with a variety of goods designed to strengthen and reinforce from the inside out.

Address porosity with Biolage Advanced Multi- Tasking Oil-In Cream, which blends soybean, coconut and argan oils to strengthen and protect strands.
Ultralight for daily wear, Alterna Caviar Anti-Aging Restructuring Bond Repair Leave-In Treatment Mousse seals age-related cracks and fissures in the cuticle with Caviar Bond Enforcing Technology.
Moroccanoil Thickening Lotion employs quinoa protein and polymers to add fullness to locks.
Billed as Botox for hair, Trissola Solo Taming System pumps strands with a synthetic peptide to stave off split ends as it smoothes texture for up to three months.
Oribe Power Drops Damage Repair Booster injects a concentrated dose of linoleic acid, biotin and sea kelp extract into weak strands to reduce shedding and reinforce strength.
Lakmé i.Plex is a back bar treatment that rejuvenates brittle hair by reducing frizz, increasing elasticity and decreasing blow- dry time.
Savvy Supplements
Nourish hair and skin with ingestibles that are packed with essential vitamins to promote overall health.

A scoop of Intelligent Nutrients Intellimune Antioxidant Super Seed Powder Complex helps fight age-accelerating aggressors such as free radicals by protecting cell membranes so that hair, skin and body can thrive.
Tackle hormonal changes in women and DHT shifts in men with Bosley Professional Strength Vitality Healthy Hair Supplements, which beef up weak, thinning hair with gender-specific formulas.
Repair hair with Nutridose BTX2 Express Apple Stem Cells Capillary Treatment, which provides elasticity in triple-bleached hair and protects against harsh salon processes.
Lush Lashes
Promote healthy, voluminous lashes while nixing breakage and premature shedding with these essentials.

The BioPeptin Complex in RevitaLash Advanced harnesses panthenol, biotin, peptides, lipids and green tea extract to soften, strengthen and condition lashes.
Thickening aging lashes with hyaluronic acid is just one of Grande Cosmetics GrandeLASH-MD's benefits—adding a moisturizing gloss, strengthening flutter with peptides and discouraging premature shedding round out the list.
Dermal Defenders
Brighten, firm and moisturize skin with antiaging goods that give renewed vitality to any complexion.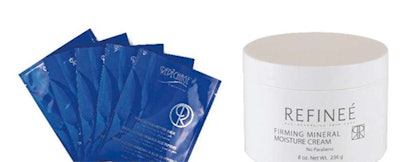 Repêchage Triple Action Peptide Mask grants a luminous, rested aura to tired complexions while reducing the appearance of fine lines and wrinkles.
Refineé Firming Mineral Moisture Cream infuses aging skin with marine algae peptides to firm while antioxidants help combat environmental damage.
Hand Helpers
One of the first areas to belie clients' true age, hands and nails need TLC—and these products promise to allow her some antiaging sleight of hand.

Defying dry, brittle nails in just one coat, Essie Treat Love & Color reinforces digits with collagen for up to 35 percent less breakage.
Parodi Intensive Moisturizing Hand Cream deeply nourishes dry, overworked hands with its trademarked HypeauPro blend, lending a smooth appearance.
Massaging a few drops of Cuccio Naturalé Lemon Skin Lightening Serum into hands diminishes the appearance of age-revealing hyperpigmentation with kojic acid and lemon extract.
Morgan Taylor Nail Treatment repairs nails with hydrolyzed keratin peptides as it moisturizes with panthenol for supple, breakage-resistant flexibility.
[Images: top - Getty Images; products courtesy of manufacturers]