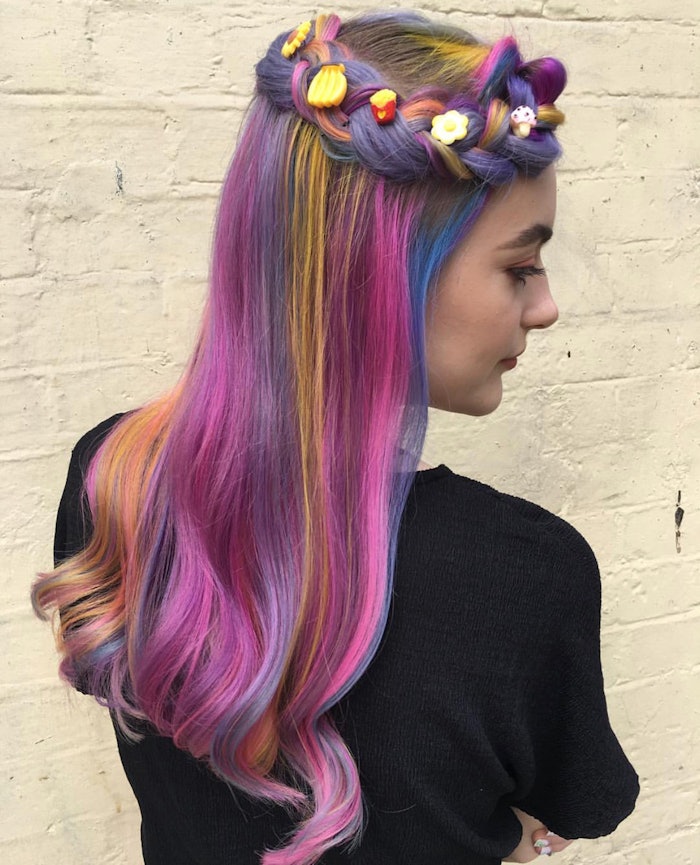 If you thought that all hairsprays were created equal, think again. Hold.ME Hairspray from Design.ME features a revolutionary design—a simple twist of the nozzle lets you modify the hold from light to medium to strong. So you can control the hold on any style—a classic French twist, a sleek ponytail or a wavy bob.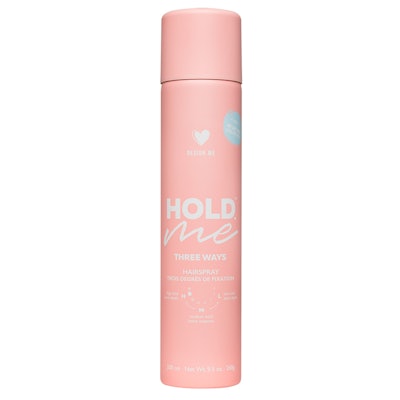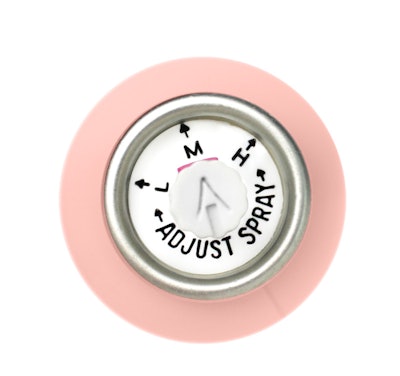 "I use Hold.ME on all of my clients," says Elissa Wolfe, a brand ambassador for Design.ME and a stylist at Workshop Salon in Vancouver, Canada, who first fell in love with Puff.ME. "I have a lot of fine-haired clients, and this is a brand that works for them," says Wolfe. Not only does it work well on all hair types, but Hold.ME is also flake-free but and provides UV protection. But for Wolfe, what really sets Hold.ME apart from the competition is the innovative technology that provides three levels of hold in one hairspray, significantly reducing inventory and enabling her to create a variety of looks with just one product. "It's the equivalent of having a setting spray, a working spray and a finishing spray in one can," says Wolfe.
Here, Wolfe breaks down three different styles you can easily create with Hold.ME Hairspray:
Festival Favorite One of the most popular looks for festivals like Coachella is the half-up-half-down top-pinned hairstyle called space buns. Level 2 is perfect for creating looks like this from Wolfe. Start by parting the hair down the middle. Section off the top part of the hair and split it into two pigtails. Adjust the nozzle to level 2, spritz each pigtail and backcomb before twisting into a bun. Pin to secure. Spray liberally to finish and set the style.
Classic Hollywood Waves Set the hair on hot rollers or use a curling iron to do a pin-curl set. Adjust the nozzle to level 1 and spray liberally three to five inches away from the head to set. Wait five minutes before removing the rollers or pin curls. Lightly brush the you to achieve the kind of polished, glamorous waves that clients want. When you're satisfied with the results, adjust the nozzle to level 3 and spray liberally all over the head to finish and lock in the style. 
Beach Waves Use a curling iron with a 1.25" barrel for loose, bouncy curls. Curl each section, alternating direction as you move around the head, concentrating on the mid-lengths and ends. Use your fingers to loosely comb out the curls. Now adjust the nozzle to level 1, which is all you need on a day-to-day basis for classic beach waves. Spray liberally to lock in the style without weighing it down.
[[Images: Courtesy of Design.ME and @elissawolfe]]