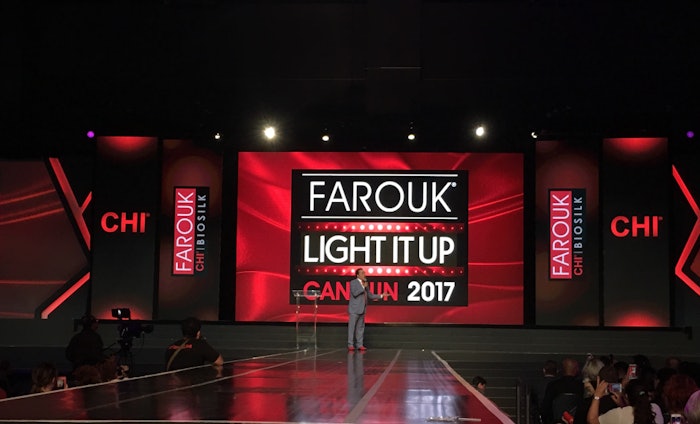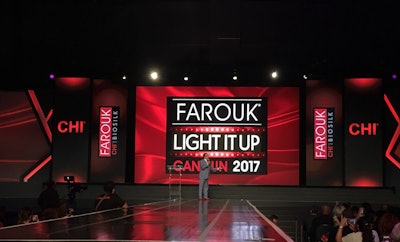 Farouk Global Conference 2017 (@farouksystems) that took place in Cancún, Mexico from August 25-28 2017, combined educational workshops, business coaching, inspiration, networking, entertainment (like appearances by Nelly) and new product launches. At the three-day event, Lisa Marie Garcia, Farouk's president of innovation, took the main stage to introduce the thousands of guests in attendance to the company's newest items. Here, the top 13 Farouk products we cannot wait to get our hands on and need to add to every stylist's wish list stat.
1. Biosilk Silk Therapy with Organic Coconut Oil. Specifically formulated to cleanse and nourish, the organic virgin coconut oil will provide intense moisture to the hair and skin.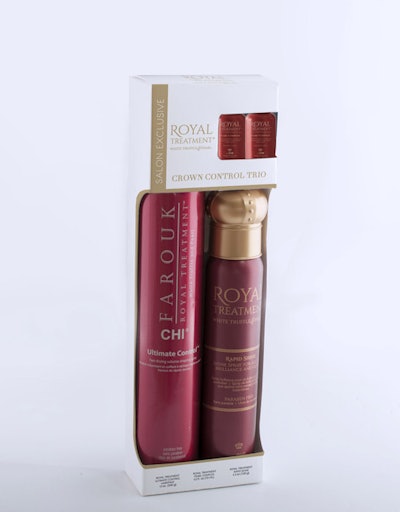 2. Royal Treatment White Truffle & Pearl. This new system is designed to create and maintain healthy, beautiful hair featuring the sought-after white truffle sought after for its rich source of Vitamin B, amino acids and proteins. The pearl in the formula includes moisturizers that protect the hair from UV damage.

3. CHI Luxury Black Seed Oil. The product rejuvenates, revitalizes, and fortifies hair with black seed oil for soft, supple and shiny results. Black seed oil is rich in essential fatty acids, antioxidants and vitamins. 
4. CHI Power Plus Hair Renewing System. Specifically formulated to care for the foundation of healthy hair and scalp, the system exfoliates, nourishes, revitalizes with nettle, red clover and botanicals.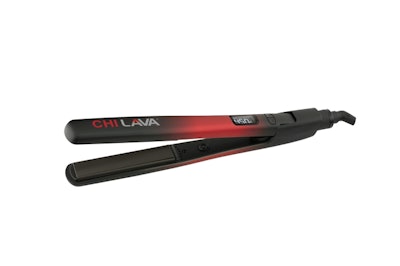 5. CHI Lava. The newly designed tool is lightweight, includes an easy-to--grip-handle, and features disruptive (lava-shaped packaging), 1" volcanic lava ceramic plate, which offers durability, smooth glide and it produces ions infusing the hair with shine.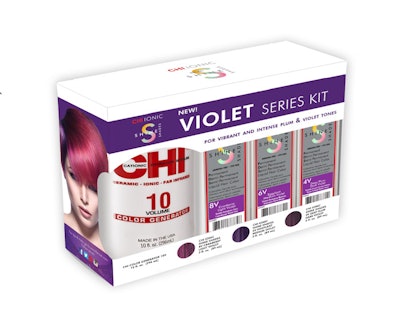 6. CHI Ionic Shades. The ammonia-free liquid color system includes ceramic color technology created for permanent, semipermanent, and semi color formulations in new Violet Series shades and Additives. 
Watch the video below to watch a presentation from the conference including the new product line.
7. CHI Olive Organics. Designed to promote wellness, the line uses olive oil, herbs and certified organic ingredients to balance the nutrients that the hair and skin need. 
8. Silk Therapy Beyond Glow. This rich hydration and moisturizing line helps keep moisture and balance in the skin featuring Korean beauty technology. 
9. CHI Nano Hair Dryer. This new lightweight tool includes ceramic ionic technology that generates negaative ions that dry the hair without damage. 
10. CHI Lava Brushless Hair Dryer. With more than 70,000-hour lifetime, this new tool offers even heat for a smooth blow out by locking in moisture leaving hair frizz-free.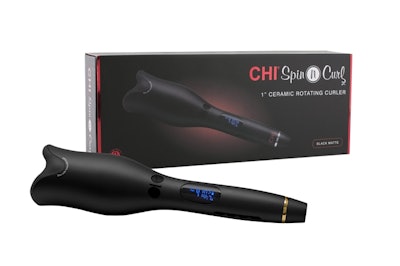 11. Spin N Curl Pro. Hair is drawn in to the curl chamber where the ceramic rotating barrel automatically spins to create flawless curls.
12. Esquire Grooming Cordless Professional Clipper. The ergonomically designed professional grade, lithium-ion battery, cordless clipper is ideal for fading, tapering and blending precision cuts.
13. Esquire Grooming 7" Cutting Shear. The new Japanese steel cutting blade features a convex design, an off-set handle and flat ball bearing.
Watch the video below for inspiration on the latest trend's in men's grooming.
To learn more about these upcoming products and the next global conference, visit Farouk's site. 
[Images courtesy of Farouk Systems]