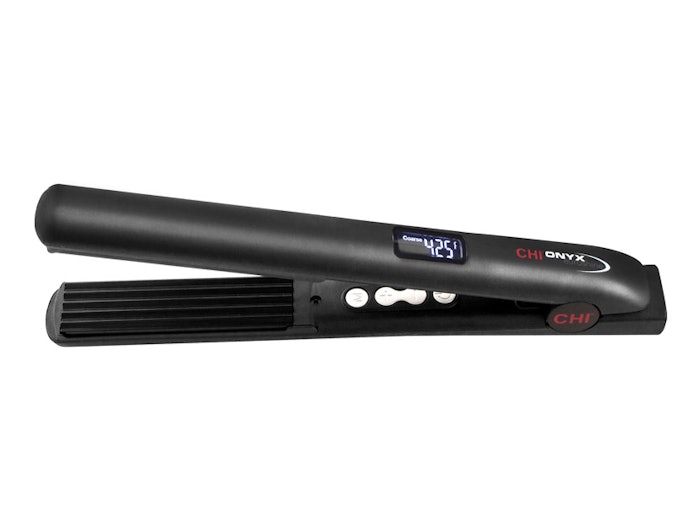 The '90s are back, most notably in fashion, music, and of course, hair. Farouk's new CHI Onyx Euroshine 1" Crimping Iron is the modern way to bring texture to your clients' hair.
This crimping iron provides volume and texture to create unique styles.  The 1" Onyx ceramic micro-ridged crimping plates produce noticeably shinier results. In addition, the preset temperature settings offer easily recognizable and customizable temperature selection per hair type.
It creates tight, crimped patterns that can create volume at the roots, which provides a finishing accent of texture and just a hint of nostalgia.
[Image courtesy of Farouk]